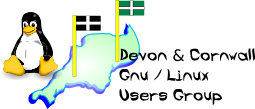 [ Date Index ] [ Thread Index ] [ <= Previous by date / thread ] [ Next by date / thread => ]
Re: [LUG] website @ center
---

Michael Mortimore wrote:


On Thu, 29 Oct 2009 13:30:48 -0000, <baslake@xxxxxxxxxxxxxxxx> wrote:



hi all,


got my flame proof suite on so here goes,,,prolly a simple question (well, tis if you know) anybody know how to get one's own website to display center screeen on a wide screen display ? it displays o.k. on a normal screen and have seen sites that are central on my wide screen so know it can be done,,, but how ?? i pity website designers the grief they have to go through !! (you guessed, i struggle)


bas.


My suggestion would be to put the whole page in <center> tags but it's been ages since I did any web design. I don't know if that works on complicated things as I never bothered with them.



And since you have your flame-proof suit on, let me test it for you :P



My question to you is: Why do you want to center the page at all? I presume that this is because you have set a fixed width, limiting the range of widths or have a page with hardly any content on it.





As the owner of a 17" wide screen laptop (which although big for a laptop, it's not that big these days compared to a real monitor), it really bugs me when the web site limits it's width to a third of the screen and makes me scroll down to see a page that, arranged differently, would easily have fit on my screen. I'm not even exaggerating. I really have seen sites that narrow. The flip side of that coin is that with only a 10" display on my EEEPC, there are lots of sites for which I need to scroll both horizontally and vertically, in most cases for no good reason.





If there is a true need for it I have no problem, but mostly I see it as bad design.





One of the things I always liked about html is that it all could move around to nicely fit in the window and I don't like when that freedom is taken away from me.




but if you get control over how you display other peoples (text)data then how will poor companies like Adobe survive to sell sh*t like PDF - mind you then MS couldn't advertise this SPLIT thing where you have two windows next to each other - well you could but if they're docs then its impracticable on a small screen...

oh 20 year old technology and still no solution to irrelevances..
Tom te tom te tom


--
The Mailing List for the Devon & Cornwall LUG
http://mailman.dclug.org.uk/listinfo/list
FAQ: http://www.dcglug.org.uk/linux_adm/list-faq.html




---