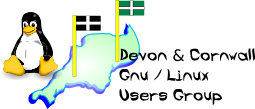 [ Date Index ] [ Thread Index ] [ <= Previous by date / thread ] [ Next by date / thread => ]
Re: [LUG] Batch image manipulations was Re: Photo management- JPEG attributes
Subject: Re: [LUG] Batch image manipulations was Re: Photo management- JPEG attributes
From: Simon Waters <simon@xxxxxxxxxxxxxx>
Date: Mon, 23 Jul 2007 23:21:40 +0100
Openpgp: id=8F455606
---
Simon Williams wrote:
>
> AMAZING. Why was there so much enthusiasm about imagemagick when we have 
> this!?!?

Imagemagick does more, and provides a programmatic interface in lots of
useful languages.

But if it is just basic resizing, type conversion etc, I think netpbm is
 easier, and certainly smaller.

We used Imagemagick last for creating labels on images, of course
falling foul of the need to have an appropriate set of fonts installed
(the Ghostscript fonts). With greater power comes greater complexity.





Attachment: signature.asc
Description: OpenPGP digital signature
-- 
The Mailing List for the Devon & Cornwall LUG
http://mailman.dclug.org.uk/listinfo/list
FAQ: http://www.dcglug.org.uk/linux_adm/list-faq.html

---