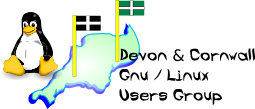 [ Date Index ] [ Thread Index ] [ <= Previous by date / thread ] [ Next by date / thread => ]
Re: [LUG] PDF's and the paperless office - well NVU really
Subject: Re: [LUG] PDF's and the paperless office - well NVU really
From: "Ben Goodger" <goodgerster@xxxxxxxxx>
Date: Wed, 10 Jan 2007 17:46:50 +0000
---
On 10/01/07, Kai Hendry <hendry@xxxxxxxxxxxxxxx> wrote:
On 2007-01-07T12:48+0000 Tom Potts wrote:
> I've been playing with NVU and cobbled a few documents together on the
> Paperless Office (and associated logical extensions) with it.
> http://www.100297.itsosbroadband.co.uk/Paperless/Index_for_the_Paperless_Office.html
> all my own bigotted ideas but any feedback would be welcome (Off list...).

You should explain what NVU is. Or is it just me that had to Google for
it?

HTML is simple.

Yes.

You should be able to write it without the need of some UI.
Nobody can write it properly
with
the UI. That's the problem.
Write HTML guys. Not XHTML.

Why?

Converting HTML to PDF is best done with Prince XML. Ok it is
proprietary, though it is rather good. Otherwise, I guess use Firefox
and some hack.

Incidentally, what Kai means is "the print-to-file function in Firefox with ps2pdf or whatever the command is."



--
Ben Goodger
#391382
---------------------

Mi admiras religiajn; ili estas fine ebliĝinta solvi la maljunegan demandon "kiel oni povas vivi sencerbe?".
It is well-known that I am blunt and unsophisticated. It's largely your fault if you object to this.
-- 
The Mailing List for the Devon & Cornwall LUG
http://mailman.dclug.org.uk/listinfo/list
FAQ: http://www.dcglug.org.uk/linux_adm/list-faq.html

---