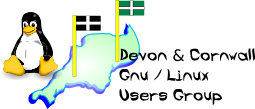 [ Date Index ] [ Thread Index ] [ <= Previous by date / thread ] [ Next by date / thread => ]
Re: [LUG] Example of how to re-use old PC's
---
Tom Brough wrote:
Tom Potts wrote:

  

http://www.networkworld.com/weblogs/smb/2006/012903.html
Tom te tom te tom


 

    

I have to laugh, I identified LTSP thin client as a solution to the 
silicon mountain / digital divide problem before K12LTSP was a 
distribution. Things overtook my project and we ended up using K12LTSP 
distribution for a school in the Philippines, and now in the Cameroon 
telecentre as well. But it always astounds me how many people "discover" 
K12LTSP as a new and exciting alterative when K12LTSP has been around 
for 5 years or so to my memory and LTSP for much much longer. In fact 
the concept of displaying programs output from remote terminals or 
rather the concept of initiating programs on remote servers via 
graphical work stations is as old as X (windows).

What does it take to wake these people up !!! Sometimes I think that 
inertia is the only universal constant.
 :-)

Tom.


  
It could be the lack of awareness problem rather than the lack of inertia. Some people still tout Open Office as a replacement for M$ office!
However on the inertia side I think I should really practice a few set-ups on this so next time I can just show someone rather than tell them about it!
Tom te tom te tom - I think I might like this one....

-- 
The Mailing List for the Devon & Cornwall LUG
http://mailman.dclug.org.uk/listinfo/list
FAQ: http://www.dcglug.org.uk/linux_adm/list-faq.html

---