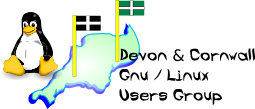 [ Date Index ] [ Thread Index ] [ <= Previous by date / thread ] [ Next by date / thread => ]
Re: [LUG] MS / OpenOffice question.
Subject: Re: [LUG] MS / OpenOffice question.
From: Rob Beard <rob@xxxxxxxxxxxxx>
Date: Thu, 09 Dec 2004 09:54:44 +0000
---
Jon Lawrence wrote:
Hi everyone,
Annoying question time.
I'm trying to get my head around how to get MS word to open OpenOffice xml files.
I can open word xml files in OO but it seems not the other way around.
This strikes me as strange - don't know why when MS are involved I should be used to it by now :)
I thought that if an xml document was correctly formed then anything that can open xml documents could open it and work on it - please correct me if I'm wrong here.
My guess is that regardless of all the marketing crap I've read about MS and xml, that word can't actually open/import xml documents correctly.



Could someone kindly put me out of my misery here.
Can word work with xml documents or not ?


As you may have gathered using MS word isn't exactly one of my strong points :) but I need to be able to have some of my documents editable by word users and I thought that since xml was xml then they'd have no problems. Okay so they have to uncompress my OO files to get at the xml but that's no biggy - or so I thought.

I'm hoping that there's an xml guru here abouts that can explain this to me.

TIA.
Jon



Jon,
Regards your problems with Word files, you'll probably be better off saving the files in Word 97 format, at least the they can be opened my OOo, Word 97 and upwards amongst lots of other word processing applications.
Rob
--
No virus found in this outgoing message.
Checked by AVG Anti-Virus.
Version: 7.0.289 / Virus Database: 265.4.8 - Release Date: 08/12/2004

--
The Mailing List for the Devon & Cornwall LUG
Mail majordomo@xxxxxxxxxxxx with "unsubscribe list" in the
message body to unsubscribe.
---