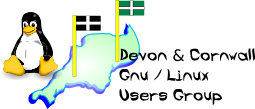 Devon & Cornwall Linux Users' Group
[ Date Index ][ Thread Index ]
[ <= Previous by date / thread ] [ Next by date / thread => ]
Re: [LUG] Re: today's meets and some observations etc.
---
---
David Johnson wrote:
Me neither. Asus aren't the only hardware vendor not to spend money
supporting a minority software product, which is what linux is - and
Asus are low cost, low profit margin producers, so it's hardly
surprising they're unwilling to spend what little profit margin they
have on supporting it.

It costs nothing to provide hardware specs to kernel developers...

That article kinda suggests a lack of care for a working product, indicating the VPD failed under windows 2k also.
TBH, I don't care much. Asus are pretty flaky and I won't buy their crufty gubbins again (last mobo I bought was dead on arrival. Not a linux issue, it wouldn't even POST).
Consumer choice. Asus have a niche they seem happy with. If people buy from a company with known reliability and quality issues then let 'em, not my problem, I make boxes from other suppliers now - a decision based not on a second hand article about a grumpy employee.
--
Simon Avery
--
The Mailing List for the Devon & Cornwall LUG
Mail majordomo@xxxxxxxxxxxx with "unsubscribe list" in the
message body to unsubscribe.
---
Lynx friendly