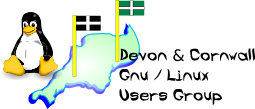 Devon & Cornwall Linux Users' Group
[ Date Index ][ Thread Index ]
[ <= Previous by date / thread ] [ Next by date / thread => ]
Re: [LUG] Install attempt.
---
---
On Mon, 2004-08-23 at 23:34, Jondavey wrote:

Hi everyone. I thought it was about time I actually started using
Linux properly. So....I tried to install Mandrake 9.0 but it`s not
having it. The mainboard is a VIA ITX that has sound, video, eithernet
and processor all built into the board. Is it possible that this is
the reason for the non-install?. 

      ...supose I could go back to lurking..



Hey Jon,

oooh VIA - I have had some fun with their kit before. 

Is the ITX one of the all in one mini compact systems? From my hazed
memory they were released not to long back.

I would go with Neils suggestion and try out Fedora 2 or Mandrake 10 -
This way you will be installing with a 2.6 kernel which is more likely
to have the support you need to get the via chipsets going. Post the
details of your failure as suggested as well.

You can download the drake 10 or FC2 ISO images using bittorrent and
then burn them to disc from winders. Failing that if your anywhere near
Plymouth (I am here until Friday) i could burn them off for you.

We all started somewhere so keep going.

Luke



--
The Mailing List for the Devon & Cornwall LUG
Mail majordomo@xxxxxxxxxxxx with "unsubscribe list" in the
message body to unsubscribe.



---
Lynx friendly