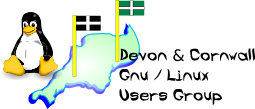 Devon & Cornwall Linux Users' Group
[ Date Index ][ Thread Index ]
[ <= Previous by date / thread ] [ Next by date / thread => ]
Re: [LUG] Server intrusions
---
---
Martin Howitt wrote:
Julian Hall wrote :




From a simple grunt's point of view (read callcentre senior tech ;)) I would have thought it was more to the point to write reports on successful attacks. The point being that otherwise all the report writer is doing is saying "yes it's working" in a rather long-winded fashion. The only point I can really see is that where a new patch has been applied or a new configuration is being trialled to either prove or disprove its' usefulness.

If however a successful attack is being documented then the writer is essentially writing a business plan to say "I need money to buy X Y and Z to stop this happening again".

Probably too simplistic a viewpoint :)

Kind regards,

Julian





We write reports saying that we get 25 unsuccessful hacking attempts a
second in a vain attmpt to convince senior management that we are actually
worth employing. And so that when something does, on the odd occasion, get
through, folk keep it in perspective. Likewise for spam.




It's more like counselling than system administration, but career
diversification is a good thing in this post-bubble day and age :)


Martin




I didn't want to insult anyone by suggesting the reports are written only to justify the author's being there ;) I agree though that, again from the front-line point of view, it needs something to convince the non-technical members of Management that certain areas are worthwhile. A classic example is when my employer stopped Mac training so that all the new techs in the callcentre knew nothing about Macs. The call-back volume rocketed as all the Mac customers now needed to be called back. Hence I and another senior had to waste time retraining the new techs in Mac. Now under new Management I see a question from the new boss minuted "Do we need Mac Training or can we drop it?"
In true IRC style....
/me gives up
;)
Kind regards,
Julian
--
The Mailing List for the Devon & Cornwall LUG
Mail majordomo@xxxxxxxxxxxx with "unsubscribe list" in the
message body to unsubscribe.
---
Lynx friendly