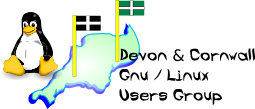 Devon & Cornwall Linux Users' Group
[ Date Index ][ Thread Index ]
[ <= Previous by date / thread ] [ Next by date / thread => ]
[LUG] Server intrusions
---
Subject: [LUG] Server intrusions
From: alan <amd@xxxxxxxxx>
Date: Tue, 10 Aug 2004 18:09:40 +0100
Content-disposition: inline
Reply-to: list@xxxxxxxxxxxx
---
Just to show you what I am having to put up with every day on my webservers -
--------------------- SSHD Begin ------------------------ Failed logins from these:
admin/password from 168.215.70.220: 12 time(s)
admin/password from 61.196.102.211: 2 time(s)
root/password from 168.215.70.220: 18 time(s)
root/password from 61.196.102.211: 1 time(s)
Users logging in through sshd:
admin logged in from hostxxx-xxx-xxx-xxx.range217-44.btcentralplus.com
(xxx.xxx.xxx.xxx) using publickey: 1 Times(s)
**Unmatched Entries**
input_userauth_request: illegal user testFailed password for illegal user test
from 168.215.70.220 port 52002 ssh2Received disconnect from 168.215.70.220: 11:
Bye Byeinput_userauth_request: illegal user guestFailed password for illegal
user guest from 168.215.70.220 port 52032 ssh2Received disconnect from
168.215.70.220: 11: Bye ByeReceived disconnect from 168.215.70.220: 11: Bye
ByeReceived disconnect from 168.215.70.220: 11: Bye Byeinput_userauth_request:
illegal user userFailed password for illegal user user from 168.215.70.220 port
52080 ssh2Received disconnect from 168.215.70.220: 11: Bye ByeReceived
disconnect from 168.215.70.220: 11: Bye ByeReceived disconnect from
168.215.70.220: 11: Bye ByeReceived disconnect from 168.215.70.220: 11: Bye
Byeinput_userauth_request: illegal user testFailed password for illegal user
test from 168.215.70.220 port 52148 ssh2Received disconnect from 168.215.70.220:
11: Bye Byeinput_userauth_request: illegal user testFailed password for il!
legal user test from 168.215.70.220 port 52592 ssh2Received disconnect from
168.215.70.220: 11: Bye Byeinput_userauth_request: illegal user
guestinput_userauth_request: illegal user testFailed password for illegal user
test from 168.215.70.220 port 52692 ssh2Received disconnect from 168.215.70.220:
11: Bye ByeFailed password for illegal user guest from 168.215.70.220 port 52627
ssh2Received disconnect from 168.215.70.220: 11: Bye Byeinput_userauth_request:
illegal user adminFailed password for illegal user admin from 168.215.70.220
port 52651 ssh2Received disconnect from 168.215.70.220: 11: Bye
Byeinput_userauth_request: illegal user adminFailed password for illegal user
admin from 168.215.70.220 port 52696 ssh2Received disconnect from
168.215.70.220: 11: Bye Byeinput_userauth_request: illegal user guestFailed
password for illegal user guest from 168.215.70.220 port 52708 ssh2Received
disconnect from 168.215.70.220: 11: Bye Byeinput_userauth_request: illegal user
userFailed !
password for illegal user user from 168.215.70.220 port 52714 ssh2Received
disconnect from 168.215.70.220: 11: Bye ByeReceived disconnect from
168.215.70.220: 11: Bye ByeUser root not allowed because shell /dev/null is not
executableinput_userauth_request: illegal user rootFailed password for illegal
user root from 168.215.70.220 port 52732 ssh2Received disconnect from
168.215.70.220: 11: Bye ByeUser root not allowed because shell /dev/null is not
executableinput_userauth_request: illegal user rootFailed password for illegal
user root from 168.215.70.220 port 52757 ssh2Received disconnect from
168.215.70.220: 11: Bye ByeReceived disconnect from 168.215.70.220: 11: Bye
Byeinput_userauth_request: illegal user userFailed password for illegal user
user from 168.215.70.220 port 52768 ssh2User root not allowed because shell
/dev/null is not executableinput_userauth_request: illegal user rootFailed
password for illegal user root from 168.215.70.220 port 52769 ssh2Received
disconnec!
t from 168.215.70.220: 11: Bye ByeReceived disconnect from 168.215.70.220: 11:
Bye Byeinput_userauth_request: illegal user testFailed password for illegal user
test from 168.215.70.220 port 52786 ssh2Received disconnect from 168.215.70.220:
11: Bye ByeReceived disconnect from 168.215.70.220: 11: Bye ByeReceived
disconnect from 168.215.70.220: 11: Bye ByeReceived disconnect from
168.215.70.220: 11: Bye Byeinput_userauth_request: illegal user testFailed
password for illegal user test from 168.215.70.220 port 52842 ssh2Received
disconnect from 168.215.70.220: 11: Bye Byeinput_userauth_request: illegal user
testFailed password for illegal user test from 168.215.70.220 port 53561
ssh2Received disconnect from 168.215.70.220: 11: Bye Byeinput_userauth_request:
illegal user guestFailed password for illegal user guest from 168.215.70.220
port 53575 ssh2Received disconnect from 168.215.70.220: 11: Bye ByeReceived
disconnect from 168.215.70.220: 11: Bye ByeReceived disconnect from 168.!
215.70.220: 11: Bye Byeinput_userauth_request: illegal user userFailed password
for illegal user user from 168.215.70.220 port 53632 ssh2Received disconnect
from 168.215.70.220: 11: Bye ByeReceived disconnect from 168.215.70.220: 11: Bye
ByeReceived disconnect from 168.215.70.220: 11: Bye ByeReceived disconnect from
168.215.70.220: 11: Bye Byeinput_userauth_request: illegal user testFailed
password for illegal user test from 168.215.70.220 port 53706 ssh2Received
disconnect from 168.215.70.220: 11: Bye Byeinput_userauth_request: illegal user
testFailed password for illegal user test from 168.215.70.220 port 60990
ssh2Received disconnect from 168.215.70.220: 11: Bye Byeinput_userauth_request:
illegal user guestFailed password for illegal user guest from 168.215.70.220
port 32875 ssh2Received disconnect from 168.215.70.220: 11: Bye ByeReceived
disconnect from 168.215.70.220: 11: Bye ByeReceived disconnect from
168.215.70.220: 11: Bye Byeinput_userauth_request: illegal user use!
rFailed password for illegal user user from 168.215.70.220 port 32930
ssh2Received disconnect from 168.215.70.220: 11: Bye ByeReceived disconnect from
168.215.70.220: 11: Bye ByeReceived disconnect from 168.215.70.220: 11: Bye
ByeReceived disconnect from 168.215.70.220: 11: Bye Byeinput_userauth_request:
illegal user testFailed password for illegal user test from 168.215.70.220 port
33008 ssh2Received disconnect from 168.215.70.220: 11: Bye
Byeinput_userauth_request: illegal user testFailed password for illegal user
test from 168.215.70.220 port 33364 ssh2Received disconnect from 168.215.70.220:
11: Bye Byeinput_userauth_request: illegal user guestFailed password for illegal
user guest from 168.215.70.220 port 33390 ssh2Received disconnect from
168.215.70.220: 11: Bye Byeinput_userauth_request: illegal user adminFailed
password for illegal user admin from 168.215.70.220 port 33401 ssh2Received
disconnect from 168.215.70.220: 11: Bye Byeinput_userauth_request: illegal user
ad!
minFailed password for illegal user admin from 168.215.70.220 port 33415
ssh2Received disconnect from 168.215.70.220: 11: Bye Byeinput_userauth_request:
illegal user userFailed password for illegal user user from 168.215.70.220 port
33436 ssh2Received disconnect from 168.215.70.220: 11: Bye ByeUser root not
allowed because shell /dev/null is not executableinput_userauth_request: illegal
user rootFailed password for illegal user root from 168.215.70.220 port 33444
ssh2Received disconnect from 168.215.70.220: 11: Bye ByeUser root not allowed
because shell /dev/null is not executableinput_userauth_request: illegal user
rootFailed password for illegal user root from 168.215.70.220 port 33455
ssh2Received disconnect from 168.215.70.220: 11: Bye ByeUser root not allowed
because shell /dev/null is not executableinput_userauth_request: illegal user
rootFailed password for illegal user root from 168.215.70.220 port 33478
ssh2Received disconnect from 168.215.70.220: 11: Bye Byeinput_u!
serauth_request: illegal user testFailed password for illegal user test from
168.215.70.220 port 33487 ssh2input_userauth_request: illegal user testReceived
disconnect from 168.215.70.220: 11: Bye ByeFailed password for illegal user test
from 168.215.70.220 port 33488 ssh2Received disconnect from 168.215.70.220: 11:
Bye Byeinput_userauth_request: illegal user guestFailed password for illegal
user guest from 168.215.70.220 port 33502 ssh2Received disconnect from
168.215.70.220: 11: Bye ByeReceived disconnect from 168.215.70.220: 11: Bye
ByeReceived disconnect from 168.215.70.220: 11: Bye Byeinput_userauth_request:
illegal user userFailed password for illegal user user from 168.215.70.220 port
33557 ssh2Received disconnect from 168.215.70.220: 11: Bye ByeReceived
disconnect from 168.215.70.220: 11: Bye ByeReceived disconnect from
168.215.70.220: 11: Bye ByeReceived disconnect from 168.215.70.220: 11: Bye
Byeinput_userauth_request: illegal user testFailed password for illegal u!
ser test from 168.215.70.220 port 33638 ssh2Received disconnect from
168.215.70.220: 11: Bye Byeinput_userauth_request: illegal user testFailed
password for illegal user test from 168.215.70.220 port 34328 ssh2Received
disconnect from 168.215.70.220: 11: Bye Byeinput_userauth_re
quest: illegal user guestFailed password for illegal user guest from
168.215.70.220 port 34343 ssh2Received disconnect from 168.215.70.220: 11: Bye
ByeReceived disconnect from 168.215.70.220: 11: Bye ByeReceived disconnect from
168.215.70.220: 11: Bye Byeinput_userauth_request: illegal user userFailed
password for illegal user user from 168.215.70.220 port 34408 ssh2Received
disconnect from 168.215.70.220: 11: Bye ByeReceived disconnect from
168.215.70.220: 11: Bye ByeReceived disconnect from 168.215.70.220: 11: Bye
ByeReceived disconnect from 168.215.70.220: 11: Bye Byeinput_userauth_request:
illegal user testFailed password for illegal user test from 168.215.70.220 port
34480 ssh2Received disconnect from 168.215.70.220: 11: Bye
Byeinput_userauth_request: illegal user testFailed password for illegal user
test from 61.196.102.211 port 43890 ssh2Received disconnect from 61.196.102.211:
11: Bye Byeinput_userauth_request: illegal user testinput_userauth_request:
illegal user gu!
estFailed password for illegal user guest from 61.196.102.211 port 44042
ssh2Received disconnect from 61.196.102.211: 11: Bye ByeReceived disconnect from
61.196.102.211: 11: Bye ByeReceived disconnect from 61.196.102.211: 11: Bye
ByeFailed password for illegal user test from 61.196.102.211 port 44038
ssh2input_userauth_request: illegal user userFailed password for illegal user
user from 61.196.102.211 port 44352 ssh2Received disconnect from 61.196.102.211:
11: Bye Bye
---------------------- SSHD End -------------------------
This is why it it important to
a) TURN OFF TELNET
b) Disable direct root logins
c) Only use SSH2
d) If at all practicable, disable password based logins (shell access) and implement a public key system.
I could show you my mail logs too, but that would scare you ! Lets just say that in 2 days I have automatically /dev/nulled over 9000 messages, on 1 server alone, just for trying to relay, and most of those have been spam to catch-all addresses (which point to /dev/null anyway now.) My users are quite happy not to receive those 9000 messages, even if it means that the odd badly addressed email may go astray.
Just a heads up,
alan
--
The Mailing List for the Devon & Cornwall LUG
Mail majordomo@xxxxxxxxxxxx with "unsubscribe list" in the
message body to unsubscribe.
---
Lynx friendly