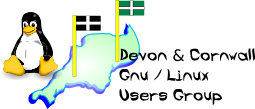 Devon & Cornwall Linux Users' Group
[ Date Index ][ Thread Index ]
[ <= Previous by date / thread ] [ Next by date / thread => ]
Re: [LUG] Sparcstation 20 stuff possibly for sale
---
Subject: Re: [LUG] Sparcstation 20 stuff possibly for sale
From: David Johnson <dj@xxxxxxxxxxxxxxx>
Date: Thu, 8 Apr 2004 15:01:17 +0100
Content-disposition: inline
Reply-to: list@xxxxxxxxxxxx
---
On Thursday 08 Apr 2004 14:38, Dave Trudgian wrote:

Thinking about it, I could sell somone a Sparc 20 of the following spec
if they wanted it and could pick up from Exeter:

SM50 Mbus CPU, 64mb RAM, 2Gb HDD, TGX Graphics, Second LAN through SBUS
card.




Owing to a disaster, involving breaking pins on the PROM chip I don't have
this as a working machine anymore.

Sorry for offering stuff and then breaking it!




If you'd rather sell the machine in one piece, I have a replacement PROM you 
can have cheaply. Mail me of list if interested.

-- 
David Johnson
http://www.david-web.co.uk/

--
The Mailing List for the Devon & Cornwall LUG
Mail majordomo@xxxxxxxxxxxx with "unsubscribe list" in the
message body to unsubscribe.



---
Lynx friendly