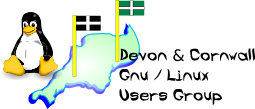 Devon & Cornwall Linux Users' Group
[ Date Index ][ Thread Index ]
[ <= Previous by date / thread ] [ Next by date / thread => ]
Re: [LUG] IBM draws first blood in SCO Linux battle
---
---
Jon Lawrence wrote:
>
> SCO will pay the ultimate price for being complete arseholes hopefully, and 
> that price will be IBM taking complete and utter control of their company as 
> there's no way they'll be able to raise enough cash to pay for bills.

Thing is apart from a fairly broad customer base of old x86 servers, SCO
is worth nothing but it's software licences.

Since in most aspects Linux already exceeds SCO Unix (despite SCO's
protestations, just look at how much tuning you have to do to make a
moderate sided server install run under SCO, when with Linux it is
install and go, the defaults just work). IBM has little interest in
SCO's assets (I guess they may have some good staff left).

If IBM had had any interest in SCO's assets they would have just bought
them out, rather than waste money on a pointless law suite.

Still I guess there must be the odd nugget of useful source code. My
guess is after the victory IBM wil just turn the assets into the open
source arena, and let the community pick through the bones for anything
useful. It would be a fitting end.

Attachment: pgp00011.pgp
Description: PGP signature
---
Lynx friendly