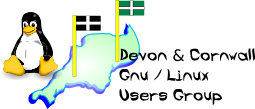 Devon & Cornwall Linux Users' Group
[ Date Index ][ Thread Index ]
[ <= Previous by date / thread ] [ Next by date / thread => ]
Re: [LUG] Roll-your-own firewall
---
---
-----BEGIN PGP SIGNED MESSAGE-----
Hash: SHA1

On Saturday 29 Mar 2003 1:19 pm, Theo Zourzouvillys wrote:
> On Saturday 29 March 2003 12:43 pm, Jonathan Melhuish wrote:
> > It also didn't seem to like save_active:
>
> "/etc/init.d/iptables save_active" is a debian thing...

Oh, OK, that would explain things (I'm using Mandrake).

Any ideas why my outgoing connections don't work?

Jon
-----BEGIN PGP SIGNATURE-----
Version: GnuPG v1.0.7 (GNU/Linux)

iD8DBQE+hZ3PeTVvFHAhe5cRAk3eAJ9XHirx1Zu9LWMFskWEU5Oju0gjBACePWmi
aEUhcSjDq5Sda4NmplAC1ro=
=NsIK
-----END PGP SIGNATURE-----


--
The Mailing List for the Devon & Cornwall LUG
Mail majordomo@xxxxxxxxxxxx with "unsubscribe list" in the
message body to unsubscribe.


---
Lynx friendly