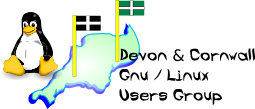 Devon & Cornwall Linux Users' Group
[ Date Index ][ Thread Index ]
[ <= Previous by date / thread ] [ Next by date / thread => ]
Re: [LUG] ViaVoice and Mandrake
---
---
keith lawford wrote:
Hi all
I have purchased Mandrake PowerPack 8 and Mandrake 9, from Linuxemporium, in order to take advantage of PowerPack having ViaVoice. I have installed 9, but cannot work out how to install ViaVoice from the application disks for PowerPack 8. I have tried source manager in RMPdrake and added cdrom as a removable, but the only outcome is that I have dealted the 3 cd for 9 from the list. Can anyone help?
Is it possible to load an application from PowerPack 8 onto Mandrake 9 or should i load PowerPack and then upgrade to Mandrake 9? As a final solution could I partition may hard drive to allow me to bootload both PowerPack8 and Mandrake 9?
Thanks for all the help over the last couple of weeks
Keith L

The best thing to do is simply look in the /Mandrake/RPMS/ directory on each of the 8.0 CDs and see if you can find the package manually.
It isn't of course guaranteed to work since it's from an older version of Mandrake...
David.

--
A child of five could understand this! Fetch me a child of five.

--
The Mailing List for the Devon & Cornwall LUG
Mail majordomo@xxxxxxxxxxxx with "unsubscribe list" in the
message body to unsubscribe.
---
Lynx friendly