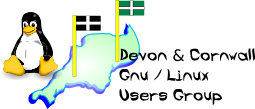 Devon & Cornwall Linux Users' Group
[ Date Index ][ Thread Index ]
[ <= Previous by date / thread ] [ Next by date / thread => ]
Re: [LUG] Why I Linux ...
---
---
In article <20020726194254.GA1345@xxxxxxxxxxxxxx>, Kai Hendry
<hendry@xxxxxxxxxxxxxx> writes



This is not really a problem with "linux". You should be attacking the
poor openoffice installer. Or maybe the the desktop software, or perhaps
the distribution. :)

And if you encounter a problem with opensource software, it is far more
constructive to file a bug report directly to the responsible parties
instead of whining about it here.

-Kai



I didn't intend to sound as if I were whining. My reasons for posting
were twofold. 

Firstly, There was a short thread recently about using Linux as a
desktop system. My experience seemed pertinent to that debate.

Secondly, over the last couple of years I have seen some wonderful
support given to Linux ignorami like myself by this group. I thought
that was part of the spirit of all things Linux.


-- 
Mike Callaghan
Newquay, Cornwall
PGP key available from http://www.at.pgp.net/pgpnet/wwwkeys.html
PGP Fingerprint: AB64 C466 8DCA DF48  8382 3F63 FC36 BAEF

--
The Mailing List for the Devon & Cornwall LUG
Mail majordomo@xxxxxxxxxxxx with "unsubscribe list" in the
message body to unsubscribe.


---
Lynx friendly