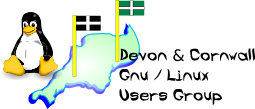 Devon & Cornwall Linux Users' Group
---
[
Date Prev
][
Date Next
][
Thread Prev
][
Thread Next
][
Date Index
][
Thread Index
]
[LUG] Curiousity and Shells and root
---
---

Being a harden Unix admin type, changing your root shell has always been
a complete no no.

Reading this weeks ITworld unix tips - I was prompted to check out my
Redhat box.

"Real Unix'es" (HPUX/Solaris) use a statically linked root shell,
usually /sbin/sh. /sbin containing statically linked binaries that will
work when /usr or /lib is not mounted.

This adds to the robustness of the system (in theory). I once managed to
save a few hours by using /sbin/sh and /sbin/mount of a Data General
Unix box (The Engineer from DG stared in admiration, as he could see
himself getting home by lunchtime on a Friday) when rearranging disks. 

Anyone know why Redhat appears to be different here? Sure I'm missing
something.

	Simon

Prompted by the Unix tip from IT World as below.

UNIX TIPS AND TRICKS --- December 05, 2000
Published by ITworld.com, the IT problem-solving network
http://www.itworld.com/newsletters
--
lug-list - The Mailing List for the Devon & Cornwall LUG
Mail majordomo at lists.termisoc.org with "unsubscribe lug-list" in the
message body to unsubscribe.


---
Lynx friendly