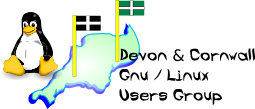 [ Date Index ] [ Thread Index ] [ <= Previous by date / thread ] [ Next by date / thread => ]
Re: [LUG] OT: Charge Controller
Subject: Re: [LUG] OT: Charge Controller
From: Tom via list <list@xxxxxxxxxxxxx>
Date: Fri, 31 May 2019 11:06:57 +0100
Cc: Tom <madtom1999@xxxxxxxxxxxxxx>
Content-language: en-GB
Delivered-to: dclug@xxxxxxxxxxxxxxxxxxxxx
Dkim-signature: v=1; a=rsa-sha256; q=dns/txt; c=relaxed/relaxed; d=dclug.org.uk; s=1554804362; h=Sender:Content-Type:Cc:Reply-To:From: List-Subscribe:List-Help:List-Post:List-Unsubscribe:List-Id:Subject: In-Reply-To:MIME-Version:Date:Message-ID:References:To: Content-Transfer-Encoding:Content-ID:Content-Description:Resent-Date: Resent-From:Resent-Sender:Resent-To:Resent-Cc:Resent-Message-ID:List-Owner: List-Archive; bh=kVx4/SkI7Oxlk+MUnOaWsViOEsNfes8DQWEWZwNw8/Q=; b=E7AjNIOfJmen JPT7MB0mKdW8D0BU9mqcxe9trFGs0Cp0ytxH6Rv5TqrK2dWDr7iZi30G8TmXjEjqi4NWTWEe9YZ4A DMKGVEt7AEEZwvO/IKToRigWJPz45Q2y8e6ZhayWhdGRwmzMoOmOCTf+Wzc5M7ow/+oIMekyo6kzb UVWwc=;
Dkim-signature: v=1; a=rsa-sha256; c=relaxed/relaxed; d=googlemail.com; s=20161025; h=subject:to:references:from:message-id:date:user-agent:mime-version :in-reply-to:content-language; bh=2sDUCFMce4rMfU2+tVkshuP1d3yZAsG1WFciWA2iXN0=; b=FHKnDVZiJvls0n4faCiGgbgbCqPlWSf9XbaxV/jZvNix9YZzwsI+hnQZPNf9AQ13gJ 9IXRlThbP27W4tnOYOUwX4Ptb5YY1yKcagvx6GFMMxLdhp/75zQhWOTARCMJV48ThTf6 m6rycol081UR/rNej2OqFrxLXk0w8XalpQJ7Ojf1tKzL6fCdoUpfeGXYgCUgYScdS1qn Kw4IEN+yidAoFhI5M1lvm1W7XfU7CiqXA0ul60OGqdZCtHhw4ZectSSnkvLkPTrl1VyM bYTswykF4gl0SrOPXbF54Ub9/lJNKN2dUJzn9N+jWpM2DUQHQMIUtPHXkmhr2TJbrIx4 RpZg==
---
On 31/05/2019 07:42, Rich wrote:

Hi

Thanks for all the replies. What I am building is a bike attached to an alternator and battery. I am using kit that I used to use on a small solar array. What I am hoping to do is to set up a system that measures output. So, we would have the bike outputting the power into a battery, along with solar panels and a small wind turbine. The idea being to measure the output each system makes. Will I need a separate charge controller for each system please? Is there a way to measure output so it shows to a bunch of young people? Many thanks.

---
See you
Rich
07546 804439
https://gucu.org.uk/


May 30, 2019 7:35 PM, "Michael Everitt" <

m.j.everitt@xxxxxxx

> wrote:

Victron Energy are good, Morningstar controllers I've had experience with .. you get what you pay for ...

MPPT is the maximum-energy tracking algorithm for maximum efficiency from your panel (solar).

YMMV if you're not using it for solar use. The main other factor, aside from current-/power-handling is maximum array voltage, else you will blow your controller up!

Best,

Michael.

On 30/05/19 18:35, Björn Grohmann wrote:

Have a look at the controllers from a company called Victron. I use their Solar charge controllers and find them a top product.

Björn

Hi All

Does anyone on the list know anything about charge controllers please?

I am finally building a bike generator. I have a fairly cheap charge controller that will do what I need it to do at the moment. But I want to upgrade or need some advice on how I achieve the next step please?

Rather than go on unless you need me to can you contact me off-list whoever can help please?

Many thanks.

See you
Rich
https://gucu.org.uk
--
The Mailing List for the Devon & Cornwall LUG
https://mailman.dclug.org.uk/listinfo/list
FAQ: http://www.dcglug.org.uk/listfaq



I would not use a charge controller for charging a battery from an alternator - they tend to be used to make the higher voltages of PV suitable for charging so use that for charging the battery from the PV and or solar (probably dont use together) while the alternator side is disconnected and vice versa. The alternator may or may not have a 14.4v regulated output for charging the battery. If you would be interested in digging deeper and possibly working on something I do have an interest in this stuff and have a long unused degree in electronics I'd love to work on an Open Source project for this sort of thing.  Please feel free to contact me off list but be warned - I have a deluge of ideas!
Tom te tom te tom

-- 
The Mailing List for the Devon & Cornwall LUG
https://mailman.dclug.org.uk/listinfo/list
FAQ: http://www.dcglug.org.uk/listfaq

---