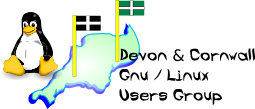 [ Date Index ] [ Thread Index ] [ <= Previous by date / thread ] [ Next by date / thread => ]
Re: [LUG] OT: Laser cut metal parts
To: Devon/Cornwall GNU LUG <list@xxxxxxxxxxxxx>
Subject: Re: [LUG] OT: Laser cut metal parts
From: Gordon Henderson via list <list@xxxxxxxxxxxxx>
Date: Thu, 16 Feb 2017 11:04:17 +0000 (GMT)
Delivered-to: dclug@xxxxxxxxxxxxxxxxxxxxx
Distribution: world
Dkim-signature: v=1; a=rsa-sha256; q=dns/txt; c=relaxed/relaxed; d=dclug.org.uk; s=1475831162; h=Sender:Reply-To:From:List-Subscribe:List-Help:List-Post:List-Unsubscribe:List-Id:Subject:Content-Type:MIME-Version:References:Message-ID:In-Reply-To:To:Date; bh=OD/smui75wMWFNU979luDnoYjfTkaV8wFi9C/bInht4=; b=pOcifjyK7z/a1hf2CZ3KPuV2efAe/wZVxqKyLsIQ79/2+FRtoZhquLGfBErTX/mMvcS7E3xCJTmTdKfdzGN54LAbK8f/cz0J68HFExp1OKTYwoPoy/rpJST7twVgNjMdWl+bMwlbhSb0mty/IsKGW0dPBwUysXnHMITizHDHbcM=;
---

On Thu, 16 Feb 2017, Richard Brown via list wrote:



Hi

I spoke to someone on the list about getting laser cutting done. But I
cannot remember who! Could they email me please or if anyone knows where I
can get stainless steel laser cut can they let me know please?

Currently the cost is ridiculous. In USA they have quoted $180 + delivery
which is far cheaper than the UK!

If anyone is interested I am trying to set up a plastic recycling business.
See here:
https://preciousplastic.com/en/

I need the parts cut to build the machines! Thanks

I got some mild steel plates (laser) cut to fit one of my ovens a while back. Cost was Â33+VAT each for plates 530x330x10mm. They wanted about Â90 each for SS. No delivery charge as I could collect from the works. This was via the South Devon Railway in Buckfastleigh who simply used their usual steel supplier in Plymouth. I'd ask about at local yards if I were you.


Gordon
-- 
The Mailing List for the Devon & Cornwall LUG
https://mailman.dclug.org.uk/listinfo/list
FAQ: http://www.dcglug.org.uk/listfaq

---