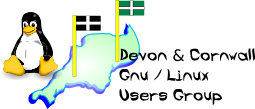 [ Date Index ] [ Thread Index ] [ <= Previous by date / thread ] [ Next by date / thread => ]
Re: [LUG] In the hope makers wont meet their makers
To: Devon/Cornwall GNU LUG <list@xxxxxxxxxxxxx>
Subject: Re: [LUG] In the hope makers wont meet their makers
From: Gordon Henderson via list <list@xxxxxxxxxxxxx>
Date: Thu, 2 Feb 2017 12:38:25 +0000 (GMT)
Delivered-to: dclug@xxxxxxxxxxxxxxxxxxxxx
Distribution: world
Dkim-signature: v=1; a=rsa-sha256; q=dns/txt; c=relaxed/relaxed; d=dclug.org.uk; s=1475831162; h=Sender:Content-Type:Content-Transfer-Encoding:Reply-To:From:List-Subscribe:List-Help:List-Post:List-Unsubscribe:List-Id:Subject:MIME-Version:References:Message-ID:In-Reply-To:To:Date; bh=cGVUBkeQ2nN6bM3Dv334UmL5pYBeI17ADojl3hFUc6w=; b=b8AqtcHU3Ji1W9OqAgI+4Q6yu7Gj1O4VxdcHiCGfniL8UrzU0N+RTfXK9iIh4df1srerQOMqyG2xh6kpiW3J2iEo2zR3JGAY+dy45bdmbbINHg8MfXiEOAPugbL5mXpQTw1Q/JPJzGM7eL3JiDc1sMg233r8+xrQ8hkJnbOm/s8=;
---

On Thu, 2 Feb 2017, Simon Waters wrote:



Reports suggest they had a laser cutter and a laser printer.



Some thermoplastics will produce cyanide gas when burnt/cut, although cyanide and carbon monoxide are both common in household fires so they don't have to be exclusive. Vent fires carefully.
I found out a bit more about this case - they were using a badly made kickstarter (ish) project (forgotten the exact name), but it didn't come with a blower, extractor, etc. and they were cutting/engraving card - they'd left it running and went to bed...
Laser cutters should not be left alone - ever. I've seen cutters that have caught fire. (Usually during engraving when one axis sticks AIUI) Pimoroni (maker of millions of lasercut Pibow, etc. cases) have had a few fires - they also have 6 big machines which are in-use constantly though.
My cutter has a big extractor fan and 150mm hose which goes out the window when in-use.
I've just had a quick look on kickstarter - and I'm somewhat dissapointed at what I'm seeing )-:


e.g.

https://www.kickstarter.com/projects/1537608281/lazerblade-the-affordable-laser-cutter-engraver


No extractor fan, no protection... Run that in your home/office and the stink will be fairly unbearable - not to mention the toxic fumes.


Gordon

--
The Mailing List for the Devon & Cornwall LUG
https://mailman.dclug.org.uk/listinfo/list
FAQ: http://www.dcglug.org.uk/listfaq

---