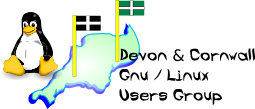 [ Date Index ] [ Thread Index ] [ <= Previous by date / thread ] [ Next by date / thread => ]
Re: [LUG] Linux on android
Subject: Re: [LUG] Linux on android
From: Tom via list <list@xxxxxxxxxxxxx>
Date: Thu, 2 Feb 2017 08:31:40 +0000
Delivered-to: dclug@xxxxxxxxxxxxxxxxxxxxx
Dkim-signature: v=1; a=rsa-sha256; q=dns/txt; c=relaxed/relaxed; d=dclug.org.uk; s=1475831162; h=Sender:Content-Type:Content-Transfer-Encoding:Reply-To:From:List-Subscribe:List-Help:List-Post:List-Unsubscribe:List-Id:Subject:In-Reply-To:MIME-Version:Date:Message-ID:References:To; bh=+4lp3JVGux5i1trR/LSnXEBBtB0NCIoznclRnwlwmkk=; b=HqBi6vnJrMB79XkLk8cLnLCJuqaZ330EKHEEZwqdKA7V931b5ZMz+aRvjqE9UinOKBBKBk32Liivwt1DgR5kV34NXL6abREz2WaXsfQXLbZWjzrOE5ldC7a37d8g/irElbNDVxwnHXONfxep2tjoHvA8j5SirWMabbIHCkzBvrE=;
Dkim-signature: v=1; a=rsa-sha256; c=relaxed/relaxed; d=googlemail.com; s=20161025; h=subject:to:references:from:message-id:date:user-agent:mime-version :in-reply-to:content-transfer-encoding; bh=XMTkNolTHEuaDFYJz/u7OsUr8hEDPRWTwknVHF+3J7o=; b=TGZbFTsc8QmTXlZA6UZx4aUSiGUzgv8sssd9gWAtvrjPeZlyz7DhDNOwt2lAjeoTPd dis7OV6l3M7BWHjWgqMzm9UuNQfhqXA7H4ApXCgRpvjrsOdgFxu7QBr4Tyi6PRxbpN5C 6TpOhicgF+n/YIhpSxPknS0NUclJXkMSi15UPAHPUMMmtDJAtMgOTkXFrelwzraYQOtv fkDizVkE2AdHvWbqE9KvFLcZbg4frxPk6ctFdOQphRwPttlBi8Eb61Sxp3mu+NoH46pD /7iJvjY3Cm546bjjGB7gUFgcpzep8WpmryyrfpkygSjFN/IK6Jf8qVuvYVHajDaZVjES Rzhw==
---

On 01/02/17 21:00, Gordon Henderson via list wrote:


On Wed, 1 Feb 2017, Tom via list wrote:



Been playing with https://www.xda-developers.com/guide-installing-and-running-a-gnulinux-environment-on-any-android-device/ setup on my phone.





Phones definitely needs keyboard and screen - my phone plugs into the telly OK (nexus 5) and seems to work OK. Nice to have access to some decent apps!





How did you connect a keyboard to the Nexus 5? I have one as my backup phone and might give it a go..



Gordon


bluetooth. Seemed to work OK until I trod on it (the keyboard) disconnecting the telly. Cant seem to find a reasonable priced one now!


Tom te tom te tom


--
The Mailing List for the Devon & Cornwall LUG
https://mailman.dclug.org.uk/listinfo/list
FAQ: http://www.dcglug.org.uk/listfaq

---