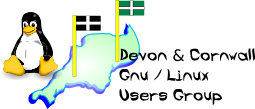 [ Date Index ] [ Thread Index ] [ <= Previous by date / thread ] [ Next by date / thread => ]
Re: [LUG] Adverts
To: "list@xxxxxxxxxxxxx" <list@xxxxxxxxxxxxx>, "list@xxxxxxxxxxxx" <list@xxxxxxxxxxxx>, Lists <barnaby@xxxxxxxxxxxx>
Subject: Re: [LUG] Adverts
From: L Smith via list <list@xxxxxxxxxxxxx>
Date: Wed, 18 Jan 2017 12:49:08 +0000 (UTC)
Delivered-to: dclug@xxxxxxxxxxxxxxxxxxxxx
Dkim-signature: v=1; a=rsa-sha256; q=dns/txt; c=relaxed/relaxed; d=dclug.org.uk; s=1475831162; h=Sender:Content-Type:Reply-To:From:List-Subscribe:List-Help:List-Post:List-Unsubscribe:List-Id:Subject:MIME-Version:References:In-Reply-To:Message-ID:To:Date; bh=n+sTzuBtus0A7kEpNpaNSejJciD4fSTT56jWme6/tQY=; b=gm7TDlnoJ5csNYlld/Jt+pKtbaGdohUBdcQQJgDGT0bHm/pKYSE6w1ZmBHKitCznxYHcV6gTS2+5U8+tRW+d86O6v3QgPjTumBxD8cEHUBUw1mzhUJ+EwGG7Noa9i9AOwNwcQutfcNhiK/4+p1ARk2L+PqS/dUToCFAbP6ribBE=;
Dkim-signature: v=1; a=rsa-sha256; c=relaxed/relaxed; d=yahoo.co.uk; s=s2048; t=1484743756; bh=Pu+vmOp7EpLZ8/nzh3WWSOQcdH0FtWrtMeWUzOoNaCw=; h=Date:From:Reply-To:To:In-Reply-To:References:Subject:From:Subject; b=R70gz+43oRR1mXiVzrY30/8oeulg5qKVsWQZQFZkvtUwD16lxqBwbFzMi4IFl5aDNCNRfDld0/3ofJXKcyzGZSZzItRt7+JhvF1JQzGwRkLXjUI2/PyklJEDZ5WE3YS0c5+uuP0mRF5Hx5VFxS8WCogHfuTL3bsNW+mo75NuD4MdYtoOXPWFZ3wOEyvCSHbUCGofY/Nd6osjhP6r073Vm9ZU3ZAFL64/vTK/0N//aS1N7FE/e5zrxVsf48ayWeOlYtxJ++sH/ySJEMdsO2fISbvZxT56MPhICQniR9orjm+vJY6DnDxio9NiovNO9oS1d/JJTlPPllIryq20D7MD+A==
---
I see ad blocking as self defeating, currently some national and many local newspapers try to stops you seeing their articles or try to persuade you to whitelist them if you are using an adblocker. I suspect that much of the time all they really achieve is to dicouage you from sharing their articles on social media and elsewhere (where their adverts would be visible to people not using ad blockers. On facebook I use facebook purity which mostly blocks unwanted ads and suggested posts but facebook does from time time make adjustments to get around facebook puity and you then need to update facebook purity. What does puzzle me is how they determine the ads that they throw at you. One nuisance ad for example is from a seller of "smart cars". I have never done anything to indicate that I would be interested in buyng one and I used to pre fb purity click the advert as a nuisance. Another torment (I am sure that my status is known to many here) are the invites to join a certain type of specialist group. Again I have zero interest in joining such groups and clicked those invites as a nuisance but the invites kept coming. Yes I understand a need to advertise but do these websites and social media sites and the advertisers actually just comprehend how annoying these targeted adverts really are and do they actually increase sales by advertising in such an aggressive way?
On Wednesday, 18 January 2017, 11:53, Lists via list <list@xxxxxxxxxxxxx> wrote:

On 18/01/17 09:52, GT via list wrote:
>>
>>
> You might investigate MythTV and Fast Forward over the adverts. I avoid
> all adverts in this way whilst recognising that would ruin the financial
> model if everyone followed suit.
>
> Who needs Live TV ?
>
> Cheers:
>
> GT
>
>
>
I have heard of MythTV but never looked into it. Will do so to see what
it is all about.
Thanks
-- 
The Mailing List for the Devon & Cornwall LUG
https://mailman.dclug.org.uk/listinfo/list
FAQ: http://www.dcglug.org.uk/listfaq

---