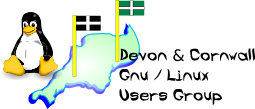 [ Date Index ] [ Thread Index ] [ <= Previous by date / thread ] [ Next by date / thread => ]
[LUG] Cornwall Tech Jam - Saturday 14th January - Pool Innovation Centre - 10am to 2pm
To: DC LUG <list@xxxxxxxxxxxxx>
Subject: [LUG] Cornwall Tech Jam - Saturday 14th January - Pool Innovation Centre - 10am to 2pm
From: <stephen.amor@xxxxxxxxxx>
Date: Fri, 16 Dec 2016 12:50:30 +0000 (UTC)
Delivered-to: dclug@xxxxxxxxxxxxxxxxxxxxx
Dkim-signature: v=1; a=rsa-sha256; q=dns/txt; c=relaxed/relaxed; d=dclug.org.uk; s=1475831162; h=Sender:Content-Type:Reply-To:List-Subscribe:List-Help:List-Post:List-Unsubscribe:List-Id:Subject:References:MIME-Version:Message-ID:To:From:Date; bh=fVJm7Psfrx98n+hBMhvTPg7zXHCs821zguuLu11gPoo=; b=RB4oO3Kq70L50XFZhLlDUK1T25KWUlcm7PaLpOffi+rbW9lbVzFiWjFsRrqf/vNDAc0dsz+n99rQhSnKOccEaOWasMvKf2Oriz0Zj3K99ndzAmS7muldzB6/xv5aoZVI/lblVi6SIeiOq1AJ7PCEIe4Siaa9o45OOqGWGluk494=;
Dkim-signature: v=1; a=rsa-sha256; c=relaxed/relaxed; d=talk21.com; s=s2048; t=1481892791; bh=oa3Qv8IkHzAe9oTePcKq9efJpnZKYKgPskHou1+7eow=; h=Date:From:Reply-To:To:Subject:References:From:Subject; b=cc631Rdd3Bu0oIkqrALMDdHO7PmVgvRFPwIlQDQr2PU+bDd8NNFiDJFKU1Ktl0bcagnM7WGNWr9jGCTyIofAnu/N8qaFkSdEV9v5ph9JX9GbosHw7p7E9C3u7PonZZmgtu/C6iwh590FFqhAqGwzbz31dM8Mx2E4F5HAYFHaW1grurqcXoZJWKo+qPn44qxmDYPwEimHJwGphrVA+YJBJEvg6fuxsdSgB2AeIFIk++7fKaIn+elYZ9IJmJxqfJUEKzpp631q9GswQXNP9U48t2PrkGqmvE+hKXplvepK2o0uaSbDgwxaNrAwHjjSdYcsTYcMChanNJDq+wfrmdl1Rw==
---
We will be running the Cornwall Tech Jam on Saturday 14th January at Pool Innovation Centre from 10am to 2pm.

We aim to run the Jams from 10am to 2pm on the second Saturday of the month, alternating between venues in the Redruth/Pool/Camborne area and the Bodmin area.

The Jams are for anyone whoâs interested in computing and technology. All ages are welcome to attend to, from beginners to experts, to ask any questions or learn about programming and how to interface computers to the physical world.
More information can be found here:
Cornwall Tech Jam

Raspberry Pi's, pasties and programming. Free monthly event celebrating free software.
It would be great to see some project you have been working on. Please bring them along.
All the best,
Steve.
-- 
The Mailing List for the Devon & Cornwall LUG
https://mailman.dclug.org.uk/listinfo/list
FAQ: http://www.dcglug.org.uk/listfaq

---