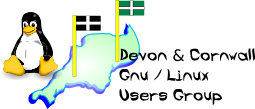 [ Date Index ] [ Thread Index ] [ <= Previous by date / thread ] [ Next by date / thread => ]
[LUG] Any Nexus users there?
Subject: [LUG] Any Nexus users there?
From: Tom <madtom1999@xxxxxxxxxxxxxx>
Date: Wed, 27 Nov 2013 07:49:33 +0000
Delivered-to: dclug@xxxxxxxxxxxxxxxxxxxxx
Dkim-signature: v=1; a=rsa-sha256; c=relaxed/relaxed; d=googlemail.com; s=20120113; h=message-id:date:from:user-agent:mime-version:to:subject :content-type:content-transfer-encoding; bh=yWjFCtKXXSivouFCbyOyyFQt2+eD9UplXLV4Y/NqFgo=; b=nkxvku9rRfeOTuscrJAwcOFTj0pImSXnHP13XW44YvGqrRbWdCLyVmQorMp9+2333K Zs1BJeP8TvKI6mK6rFM4Ghx6wsUIOu8B/GH3KgjMZFaZNmfBpkUwOhDaFtHFhBkfTMdV xNpxwNC7mtao2WkSyvLBQ0+AxxvYAXwArYEgjfig2QHOb1bzCfTGPl5U/PKneo01r9n0 bTCnOXNUDBUfc3Ttr78avW3yV+RLg/YVcJfbIhDSbj5RfcnXC5Nz3Z0OifxUyQJV8z5n tTJ2XkJ23RnpjrmSuVzR6H3ZT11D5cMoobkxXClncu2ULVUCywAvcM9MsiivgoEG89nH S+Lg==
---

I've gone mad and ordered a Nexus5 to replace my very old nokia handmedown.

One reason is to see how it works as a mobile desktop replacement so I'm hoping to plug it into the TV and give it a keyboard and mouse and stick on a linux.

Anyone tried this, got any advice?
Tom te tom te tom

--
The Mailing List for the Devon & Cornwall LUG
http://mailman.dclug.org.uk/listinfo/list
FAQ: http://www.dcglug.org.uk/listfaq


---