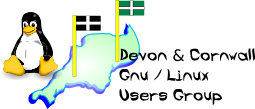 [ Date Index ] [ Thread Index ] [ <= Previous by date / thread ] [ Next by date / thread => ]
[LUG] Updating Thunderbird..
To: Devon/Cornwall GNU LUG <list@xxxxxxxxxxxxx>
Subject: [LUG] Updating Thunderbird..
From: Tom <madtom1999@xxxxxxxxxxxxxx>
Date: Wed, 06 Nov 2013 08:53:37 +0000
Delivered-to: dclug@xxxxxxxxxxxxxxxxxxxxx
Dkim-signature: v=1; a=rsa-sha256; c=relaxed/relaxed; d=googlemail.com; s=20120113; h=message-id:date:from:user-agent:mime-version:to:subject :content-type:content-transfer-encoding; bh=aAtIQK6PChM2q3jDcEuBEet6/6ZyvozqHCOJN6m0Uw8=; b=NmkckqlYsc3AbUUzDYlK5xKAx8I/+fvGK/m6t5cbr/RpqEjHK4wIuDoXzNJEqr2FG0 LUucA79LjdqEk+WlKXxdaqsNMjV15JTMSsitpP6ctAWUaiyA/3y8/l/M0y7gIaNAK6/2 PFZyyqExlbiL+y6IDjm6ZcD7ku9pufvgZcS5yShwu3AZCBoWcU9kmqQL0FnbR+z5irE6 2uwSz7gR/FwgHuuZvy1O/EaEl3Ijrx5XfDg2qkRR6DvWlBM0u735T+2fqvVZZX1Oioe8 aNXS3EVc3Rw0mIddDBydrV+5Jia8s58t5eSJRnaYG/iWSbfhhVLRrtcuDjBLMl4Q0viU BH0A==
---
I've been trying to mend the lightning update on a couple of thunderbird installations. I've got the lates xpi file but the main update server is not working so I cant actually get thunderbird to load the latest xpi - as the addon page fails to load there is no update button!!!!!!!

Any tips?
on how to fix this not recommendations of pine or downgrades....
Tom te tom te tom


--
The Mailing List for the Devon & Cornwall LUG
http://mailman.dclug.org.uk/listinfo/list
FAQ: http://www.dcglug.org.uk/listfaq


---