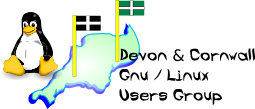 [ Date Index ] [ Thread Index ] [ <= Previous by date / thread ] [ Next by date / thread => ]
Re: [LUG] OT: recovering data from formatted hard disk
Subject: Re: [LUG] OT: recovering data from formatted hard disk
From: Roland Tarver <roland.tarver@xxxxxxxxxxxxxx>
Date: Tue, 01 May 2012 09:06:12 +0100
Delivered-to: dclug@xxxxxxxxxxxxxxxxxxxxx
Dkim-signature: v=1; a=rsa-sha256; c=relaxed/relaxed; d=googlemail.com; s=20120113; h=message-id:date:from:user-agent:mime-version:to:subject:references :in-reply-to:content-type:content-transfer-encoding; bh=76MlZnIZHm7gsNauw2YVs+zECc72ud8dvygYy1CKlWE=; b=hMql3wT71579Z4GHztFF9D8S5orkqH3LBOj1I3fTs2qU5kQ3aVPHUEvP8VPZTp0ox9 AI8QjXG4A1VR7afycqLmhx3m2evTSQWzZif/4SoxGqy9tdY/rZlSMJycCBFPHtwDZ+aq GeoNPvwkAc2NEW1q3RgNaAVU6ZbcG/N2lueBx0lSi2GZSkbDKGzfbeYKjps151VEFcs+ nuk4YCrWn2jBdAmk1KyvAMSWf+vO5Nq0zMQRfoQA7QiXp6u4PqjIpeq0G2c7Xuthl15o ARXMNKK2DXPfG98CyiSE7qm0iOI4vfK+BEbkhnn/vncNiOTmNrlVwD1Z3+EG+Ew89JI/ IIXQ==
---

On 30/04/12 19:44, Rob Beard wrote:


On 30/04/12 11:18, Roland Tarver wrote:



Hi Folks,

Sorry this is OT.

A friend has accidentally formatted a windows 7 HDD, whilst attempting
to restore a slow running PC. There is no backup. Friend is a 2-3 hour
drive away.

Googling throws up heaps of possibilities for viable recovery software
candidates. I was hoping for some recommendations from those with
experience of similar situations please?

Thank you very much if you are able to help.

Best wishes
Roly :-)





Formatted or just removed the partition?

In the first instance I'd suggest maybe try Testdisk running from a Live
CD and restoring to another hard drive.

Failing that there are Windows tools available that will probably
recover it.

I used to use Restorer Pro 2000 (this was back in 2001/2002 on Windows
2000 and XP) which worked well, looks like it's been updated but is
still available for about 30 to $50 US dollars (and they accept
Paypal)... http://www.restorer2000.com (doesn't say it supports Windows
7 but it does support Vista, so I'd hazard a guess it would support
Windows 7 too but they have a demo available). I'd suggest if going down
this route put the drive on another PC and restore to a separate drive.

Rob





Hi Rob (and everyone else who responded)


thanks a lot for your replies. I am sure they will be of great use to Paul. Will keep you posted on progress.


Cheers roly :-)

--
The Mailing List for the Devon & Cornwall LUG
http://mailman.dclug.org.uk/listinfo/list
FAQ: http://www.dcglug.org.uk/listfaq


---