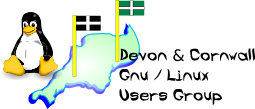 [ Date Index ] [ Thread Index ] [ <= Previous by date / thread ] [ Next by date / thread => ]
Re: [LUG] OT: Windows 7 is FREE (according to Dell)
Subject: Re: [LUG] OT: Windows 7 is FREE (according to Dell)
From: "Michael Mortimore" <nospamformike@xxxxxxxxxxxxxx>
Date: Wed, 24 Mar 2010 18:06:51 -0000
Delivered-to: dclug@xxxxxxxxxxxxxxxxxxxxx
Dkim-signature: v=1; a=rsa-sha256; c=relaxed/relaxed; d=googlemail.com; s=gamma; h=domainkey-signature:received:received:content-type:to:subject :references:date:mime-version:content-transfer-encoding:from :message-id:in-reply-to:user-agent; bh=9vXZU9okp4gxnop6PGYFPIi3P9DRFem+wgj6mwlVEJw=; b=l6XnqFHtwryhYU2w4uLwYtn21CQvxzjKOUIcF3rnHOpYzDjbG7RNmv4FcurOQhX0Sd VPihj3HkMPfk9YnwN0q8qXXBL2GaZj3pfMmJMt0GfFFvJC5bDwVXhMlXAN49yLyuM+cH IbKVE/G39wpcrpjgD46tiXORFOOGcAe54QKbo=
---

On Sat, 20 Mar 2010 12:13:55 -0000, <dandart@xxxxxxxxxxxxxx> wrote:



... Novatech... Â319...






You think that's cheap? If you know how to build a PC, you'd know how cheap it can get. 2 years ago I got an AMD Athlon X2 4800+ (2.5GHz), an AM2 board


that supported 16GB RAM, (I bought 2 gig), a wifi card. the case with


massive fans, a wifi card, 250GB SATA HD, an nvidia 8500GT (they were ok at


the time)... all for, have a guess...


Â230.

I'd like to see you using that on the train! Also what about mouse, monitor, speakers, keyboard? They would eat up that Â89 price difference easily enough (let's face it, using ones you had lying around is cheating in a price comparison). Then there's the trolley and the batteries...


--
The Mailing List for the Devon & Cornwall LUG
http://mailman.dclug.org.uk/listinfo/list
FAQ: http://www.dcglug.org.uk/linux_adm/list-faq.html

---