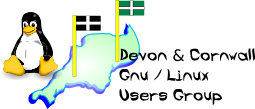 [ Date Index ] [ Thread Index ] [ <= Previous by date / thread ] [ Next by date / thread => ]
Re: [LUG] PCI Compliance anyone?
---

On Thu, 18 Mar 2010, Matthew Macdonald-Wallace wrote:



To put it bluntly (and to top-post at the same time!):



You cannot run a website on a shared hosting environment and be PCI compliant. It's just not possible.
Well, I was under that impression too, and have queried it with them, however...
If you want to be compliant, then you will have to move to a dedicated server so you have complete control over the system and can adhere to the sections with DSS that relate to configuration management, systems access auditing and the other relevant areas.
I don't actually care about being compliant, but my client appears to be. (It's actually a client of a client if you see what I mean - my client is the web design co, and it's one of their clients who has an online shop) They're using HSBC as the back-end payment processor and it's the HSBC that wants to see that the server is compliant - aparently the shop part of the site takes the credit card numbers in, passes them onto the HSBC to get yes/no and carries on ...The shop isn't actually storing CC numbers (although I guess they're stored somewhere in-transit)
Trust me, if you've got customers that need to be PCI compliant, look at supplying dedicated servers as well as shared hosting if you don't already.
I'd love to, but knowing what the margins are here, it'll cripple the business. Bit of a lose-lose situation here...
If you can find a shared hosting provider that claims that their hosting platform is PCI compliant (and I mean the platform, NOT the company's internal systems) then please let me know as I'd love to talk to them about how they did it!
Well, I can easilly make this website pass their tests (3 lines of iptables and some apache tweaks) and unless they explicitly ask the question "is it on a shared server" they'll never know.


I'll let you know the outcome :)

Gordon





Kind regards,

Matt


Quoting Gordon Henderson <gordon+dcglug@xxxxxxxxxx>:





Any webby hostys here put their sites through this whole PCI testing thing?

My of my clients just did without mentioning it to me, then are jumping
up and down because it unsurprisingly failed...

However, while I can push all the buttons to make the testing house
happy (well most of them - they're whinging about some "possible" SQL
injections that the client's own code is responsible for), I feel that
they're missing a few vital things - the site is on a shared server and
although it has it's own IP address (ssl site), there are dozens of
other sites there too - so having an open FTP server scores 3 points -
sure, I could block it for their own IP address, but it still leaves it
open on the 'base' server and all other sites.

Same for other trivial things like POP and so on.

One annoying thing it failed on was not having a virus checker - they
sent EICARs to postmaster@it and expected it to fail - well, it won't
as it doesn't have a virus checker, it's a Linux host (which they
correctly identified!)

And interestingly, reading the documentation the client sent me, it
seems that they (the testing house) wanted me to remove all firewalling
and allow full access from the testing houses IP range before they
started the test!)

So it seems to me that this whole PCI testing thing is really a pile of
junk, and people are paying good money for a 'scan' which really isn't
showing anything significant at all... Or even if it pases, then the
server itself is still not "secure" as it's hosting other sites, etc.

So where can I sign up to be a PCI testing house???

Gordon

--
The Mailing List for the Devon & Cornwall LUG
http://mailman.dclug.org.uk/listinfo/list
FAQ: http://www.dcglug.org.uk/linux_adm/list-faq.html






--
Matthew Macdonald-Wallace
matthew@xxxxxxxxxxxxxxxxxxxxx
http://www.truthisfreedom.org.uk/

--
The Mailing List for the Devon & Cornwall LUG
http://mailman.dclug.org.uk/listinfo/list
FAQ: http://www.dcglug.org.uk/linux_adm/list-faq.html



--
The Mailing List for the Devon & Cornwall LUG
http://mailman.dclug.org.uk/listinfo/list
FAQ: http://www.dcglug.org.uk/linux_adm/list-faq.html


---