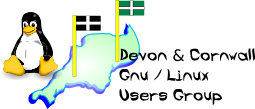 [ Date Index ] [ Thread Index ] [ <= Previous by date / thread ] [ Next by date / thread => ]
[LUG] really slow booting
To: "list@xxxxxxxxxxxxx" <list@xxxxxxxxxxxxx>
Subject: [LUG] really slow booting
From: "Michael Mortimore" <nospamformike@xxxxxxxxxxxxxx>
Date: Mon, 26 Oct 2009 20:00:08 -0000
Dkim-signature: v=1; a=rsa-sha256; c=relaxed/relaxed; d=googlemail.com; s=gamma; h=domainkey-signature:received:received:content-type:to:date:subject :mime-version:content-transfer-encoding:from:message-id:user-agent; bh=8pBDw5edlo9VcKz9lAPwK9ibguw3nkJG6cvHysOWzi4=; b=aPomXM+l9PdWNa1HO4R8YUIYJLewzu+3pwH+etJhZpLgoyNhPGD5O6VWLFZQO6lxDA VUGs8gmFlupKywWiu1w/u9A40i/Rn3l5gUzFS+0xX91NhTqboWlZbzBCp4XdX7C/JN3C 8w691BqxQNJELUZNnmoggiqHMpZXJX0UiPWIQ=
---
My spiffy new computer is having booting problems. Originally I just took the 40gig ide drive out of another computer and used that. I've now bothered to install a 64-bit gentoo on a 250gig ide drive.
With the 40gig drive it all boots up quickly (haven't timed it but I guess it's no more than a couple of mins).
With the 250gig drive, the bios seems to take more than a minute to detect it and there's an even bigger delay getting to a grub screen. The kernel then complains:

ata7: link is very slow. please be patient
ata7: SRST failed (error=-16)
about 3 or 4 times.

again it probably hangs at this point for a few mins then the rest of the boot procedure is pretty quick.
Once it's booted, as far as I can tell the drive works fine. Hdparm reports:


/dev/sdc:   <- the 250 gig ide drive
 Timing cached reads:   6350 MB in  2.00 seconds = 3176.03 MB/sec
 Timing buffered disk reads:   92 MB in  3.06 seconds =  30.11 MB/sec

/dev/sda: <- a 1.5 TB sata drive for comparison
 Timing cached reads:   6870 MB in  2.00 seconds = 3436.35 MB/sec
 Timing buffered disk reads:  322 MB in  3.01 seconds = 107.07 MB/sec

That suggests to me that the link and the drive are working just fine.


I have tried fiddling with the cable to make sure it's all the way in, turning the cable around, disconnecting the cd drive so it's the only device attached, both plugs on the cable, another cable, fiddling with bios settings (various).
Apart from ditching the drive, I'm out of ideas what to do. Anyone seen this before?


--
The Mailing List for the Devon & Cornwall LUG
http://mailman.dclug.org.uk/listinfo/list
FAQ: http://www.dcglug.org.uk/linux_adm/list-faq.html




---