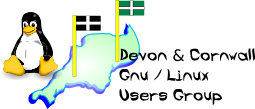 [ Date Index ] [ Thread Index ] [ <= Previous by date / thread ] [ Next by date / thread => ]
Re: [LUG] Filing HMRC Tax Returns using Linux?
Subject: Re: [LUG] Filing HMRC Tax Returns using Linux?
From: Eion MacDonald <eionmac@xxxxxxxxxxxxxx>
Date: Thu, 01 Oct 2009 00:13:56 +0100
Openpgp: id=8339C6FC
---

Grant Sewell wrote:
> Hi all,
> 
> Subject says it all, really.  Just been having a poke around on the
> HMRC website regarding Tax Returns.  Plenty of talk about commercial
> applications that they can verify as working with their online system.
> No mention of any Free Software packages though.
> 
> So, is there anything that will happily do this under Linux, or not or
> what?
> 
> Cheers.
> Grant. :)
> 

1. Browser submission is ok in Firefox, used for some years .
2. Horrors in early attempts pre 2003 (2 Floppy discs  and
non-standard sheets then  problems of uploading at slow slow speeds)
3. Employers CD Rom works in browser under SuSE, but has difficulty
with Firefox sometimes. ( NIC tables etc)(It  attempts to "open IE 6
or later") so for company tax return (not personal)I switch to MS
Windows to ensure compatibility. As HMRC CD-ROM is now on my MS
Windows , I find this year I used my windows machine to do tax
returns both personal and company.

UK Government is not yet 'joined up' even inside its own operations
never mind Open Source software. (VAT to HMRC and NIC  and PAYE all
give different  stuff in different ways and (Horror!)VATman demands
a hard signed copy  of his monthly/quarterly returns - says
electronic submission is not adequate!

However Charity Commission uses interactive PDF  so any browser
works for stuff I send there.

Regards
Eion MacDonald (eionmac@xxxxxxxxxxxxxx)

Electronic mail is not secure and may not be authentic.
 If you have any doubts as to the contents please telephone to confirm.


No virus found in this outgoing message.
Checked by AVG - www.avg.com
Version: 8.5.420 / Virus Database: 270.13.115/2405 - Release Date: 09/30/09 10:35:00

-- 
The Mailing List for the Devon & Cornwall LUG
http://mailman.dclug.org.uk/listinfo/list
FAQ: http://www.dcglug.org.uk/linux_adm/list-faq.html

---