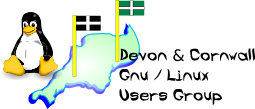 [ Date Index ] [ Thread Index ] [ <= Previous by date / thread ] [ Next by date / thread => ]
Re: [LUG] Microsoft Windows Vista Unique Selling Point
Subject: Re: [LUG] Microsoft Windows Vista Unique Selling Point
From: "Ben Goodger" <goodgerster@xxxxxxxxx>
Date: Mon, 29 Jan 2007 18:12:44 +0000
---
On 29/01/07, Neil Williams <linux@xxxxxxxxxxxxxx> wrote:
On Mon, 29 Jan 2007 03:21:58 +0000
"Richard Brown" <rich@xxxxxxxxxxx> wrote:

> <http://www.joyoftech.com/joyoftech/joyimages/915.gif >
>
> And since I generally use Mac, I totally approve!

Heh. On uncyclopedia they make a big deal of Vista's anti-spyware capabilities - i.e. that Vista simply broadcasts all your personal information to "selected" affiliates and so saving your machine the expense of running spyware. It also "lets M$ spam and pwn you first." :)

Remember: OSX is proprietary - just because it has extensions that
allow free software to be installed, does not remove the stain of
proprietary code. Besides, Debian runs free software on a Mac faster
than OS X and takes up less than 50% of the dis

k

space required for OS X
to run the same code.


As we all know, Debian is extremely pretty, fast to load (thanks to its non-outdated boot system, good old sysvinit) and easy to use. It also sports a ton of excellent desktop features that OS X lags behind in, such as the GNULife suite (Audacity, F-Spot, Banshee, mkisofs and Jahshakah) providing intuitive, powerful media handling; and don't forget the superb collection of beautiful templates included in the ever-pretty OpenOffice.org which "just work" enabling users to get the job done without pissing about. Then we reach Gaim with its "just works" ahavi-based network chat and full integrated webcam/audio support; don't forget Inkscape and the GIMP, a pair of wonderful professional applications that satisfy the need of every business in a way that Adobe software can never hope to imitate. Ah yes, and the "just works" multi-arch features that are so sorely lacking in OS X; flawless audio mixing; and non-hackneyed desktop animations. Let's not forget cron/cp, a combination that Time Machine can never aim to match in terms of user-friendliness, and it couldn't be easier to convert your filesystem to one supporting encryption and then set various passcodes - much easier, in fact, than that nasty proprietary Vault thingummy. Finally, there's the all-encompassing range of GUI configuration tools and of course, the overall polish and consistency.

Or have I got a bit confused here?
Please, for once just enjoy the joke without shoehorning the FSF agenda anywhere it can fit. :)

--
Ben Goodger
#391382
---------------------

Mi admiras religiajn; ili estas fine ebliĝinta solvi la maljunegan demandon "kiel oni povas vivi sencerbe?".
It is well-known that I am blunt and unsophisticated. It's largely your fault if you object to this.
-- 
The Mailing List for the Devon & Cornwall LUG
http://mailman.dclug.org.uk/listinfo/list
FAQ: http://www.dcglug.org.uk/linux_adm/list-faq.html

---