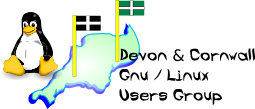 Devon & Cornwall Linux Users' Group
[ Date Index ][ Thread Index ]
[ <= Previous by date / thread ] [ Next by date / thread => ]
[LUG] Thunderbird
---
---
I'm thinking of moving away from Apple Mail and using Thunderbird for my email, as I can run it on GNU/Linux and on my Macintosh, so it'll be consistent.
Some questions I can't seem to fix though:-
0. How can I make it so that all email I send is in plain text by default? I don't like HTML email.
1. Incoming mail should be converted to text, or at least only show me the text version -- I don't want to have to see other people's fonts choices.
comedynetuk.com - The Best Thing in Comedy
<http://www.comedynetuk.com/> - 0870 922 0844

Attachment: PGP.sig
Description: This is a digitally signed message part
---
Lynx friendly