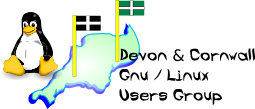 Devon & Cornwall Linux Users' Group
[ Date Index ][ Thread Index ]
[ <= Previous by date / thread ] [ Next by date / thread => ]
Re: [LUG] Sparcstation 20 stuff possibly for sale
---
Subject: Re: [LUG] Sparcstation 20 stuff possibly for sale
From: Dave Trudgian <dave@xxxxxxxxxxxx>
Date: Wed, 7 Apr 2004 12:42:57 +0100
Content-description: clearsigned data
Content-disposition: inline
Reply-to: list@xxxxxxxxxxxx
---
-----BEGIN PGP SIGNED MESSAGE-----
Hash: SHA1

Have now sorted out all my SUN bits and I have the following definitely 
available:

1 * SM50 MBUS Card (501-2528)
1 * SBUS 10-BaseT/Fast SCSI (501-2015)
1 * SBUS 10-BaseT/Fast SCSI (501-2981)
1 * SBUS GX Graphics (501-2325)
1 * ST32550WC HDD in Grey plastic SparcStation bracket
1 * ST32550WC HDD in Clear plastic SparcStation bracket
(Note that the state and contents of these disks is unknown. They were removed 
from machine sold as having working disks without investigation)

1 * SS20 Case + Board + PSU + Internal cables

Feel free to make any reasonable offers for me to consider. Everything (except 
the case+bits) can be posted, or alternatively picked up in Exeter (St Davids 
area)

- -- 
Dave Trudgian - Cornish Dave
- ----------------------------
[w] www.trudgian.net
[e] dave@xxxxxxxxxxxx
[j] trudgiad@xxxxxxxxxxxxxxx

-----BEGIN PGP SIGNATURE-----
Version: GnuPG v1.2.4 (GNU/Linux)

iD8DBQFAc+lDt+PdOLWW6O4RAme3AJ45bCUH9yUONVfuOoclBPNdGFj+jgCeKNki
DNjfs6W81uCMEBeelRCmfvQ=
=ryGN
-----END PGP SIGNATURE-----


--
The Mailing List for the Devon & Cornwall LUG
Mail majordomo@xxxxxxxxxxxx with "unsubscribe list" in the
message body to unsubscribe.



---
Lynx friendly