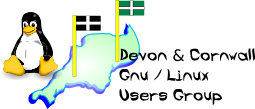 Devon & Cornwall Linux Users' Group
[ Date Index ][ Thread Index ]
[ <= Previous by date / thread ] [ Next by date / thread => ]
[LUG] re: You owe SCO Unix 500 quid!
---
---
just to add a bit to the SCO unix stuff, the $800 is per machine and SCO have said the following about Linux,
<<Prior to IBM's involvement, Linux was the software equivalent of a bicycle. Unix was the software equivalent of a luxury car.
It is not possible for Linux to rapidly reach Unix performance standards for complete enterprise functionality without the misappropriation of Unix code, methods or concepts to achieve such performance, and coordination by a larger developer, such as IBM.
Redesigning Linux for use by demanding business customers is not technologically feasible or even possible at the enterprise level without (a) a high degree of design coordination, (b) access to expensive and sophisticated design and testing equipment; (c) access to Unix code and development methods; (d) Unix architectural experience; and (e) a very significant financial investment.>>
so there you go, get your licence money ready...
simon-robert@xxxxxxxxxxxxxxxxxxxx
http://mysite.freeserve.com/simon_robert

--
The Mailing List for the Devon & Cornwall LUG
Mail majordomo@xxxxxxxxxxxx with "unsubscribe list" in the
message body to unsubscribe.
---
Lynx friendly