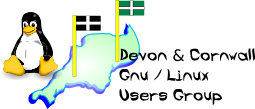 Devon & Cornwall Linux Users' Group
[ Date Index ][ Thread Index ]
[ <= Previous by date / thread ] [ Next by date / thread => ]
Re: [LUG] UPS, reprise
---
---
Mark Evans wrote:





===== Original Message From Steve Marvell <steve@xxxxxxxx> =====
PS did we ever find out what was going to go on the end of that 15KVA
jobby?




I was reading a rag with ups's in, and it said something like "to convert
watts to VA, multiply by 1.4". Is this a ploy to sell more expensive UPS's, as




Most likely 1.414 or ever SQRT(2).



if I remember correctly, Power (W) == Volts (V) * Amps (A)




It's the difference between the peak and RMS voltage of
sinewave AC.




Andy is probably correct with his power factor argument. Nearly all PCs
have switched mode power supplies. Just after the mains input is a
rectifier and a capacitor. The capacitor charges just before the peak in
the voltage and discharges after the peak. The capacitor does not
discharge down to zero volts though and as a result there are times in
the cycle where no current is drawn from the supply. It is only when the
mains voltage reaches a voltage above the capacitors voltage that
current is drawn. The result is that the current is not sinewave and
there is a large degree of harmonic distortion, this reduces the power
factor.
-- 
Andrew Rogers
http://www.rogerstech.co.uk

--
The Mailing List for the Devon & Cornwall LUG
Mail majordomo@xxxxxxxxxxxx with "unsubscribe list" in the
message body to unsubscribe.


---
Lynx friendly