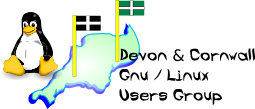 Devon & Cornwall Linux Users' Group
[ Date Index ][ Thread Index ]
[ <= Previous by date / thread ] [ Next by date / thread => ]
Re: [LUG] accountancy experience required
---
---
On Sunday 04 August 2002 11:11, you wrote:


this would mean that it would be very difficult for accountants to
ignore/reject sql-ledger - which is web enabled and open source.



A typical question is: "is it validated".  Which I always find hard to answer 
- since "I've checked it carefully" doesn't seem to be the approved answer<g>

SQL-Ledger is findable through IBM's and SuSE's pages, so there is a 
reasonable chance that one can point to that...

The next question tht needs answering, pre-emptively, is about training for 
the software.

I think that a publicly advertised (only need be the Web I'd say) course on 
the use of SQL-Ledger in actual business acounting/book-keeping is a 
requirement for the prospectus and business plan you are putting together.

My thinking on this has been related to medicine, specifically UK general 
Medical Practice and NHS administration, but you do have to demonstrate a 
tenuous but expandable infra-structure which is at least in potentia.
-- 
From one of the Linux desktops of Dr Adrian Midgley 
http://www.defoam.net/             

--
The Mailing List for the Devon & Cornwall LUG
Mail majordomo@xxxxxxxxxxxx with "unsubscribe list" in the
message body to unsubscribe.


---
Lynx friendly