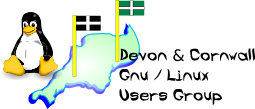 Devon & Cornwall Linux Users' Group
[ Date Index ][ Thread Index ]
[ <= Previous by date / thread ] [ Next by date / thread => ]
Re: [LUG] Strange network / perl problem
---
---
-----BEGIN PGP SIGNED MESSAGE-----
Hash: SHA1

On Friday 05 July 2002 1:30 pm, Steve Marvell wrote:

yup - server was finishing it's stuff and cleaing up all tidy.

client was just never recivieing it.




That's pretty fscked up right there!



tell me about it.  If the client was using nbio, it's be understanberble - but 
it's not!

anyhow, it all works now.  most odd.

~ Theo

- -- 

Theo Zourzouvillys
http://zozo.org.uk/

You definitely intend to start living sometime soon.
-----BEGIN PGP SIGNATURE-----
Version: GnuPG v1.0.7 (GNU/Linux)

iD8DBQE9JZKB448CrwpTn6YRApISAKCax3PBCcf+nyM4EmuCAiEy443CWgCeIo1t
sS5tQ16yG4C4aMauIYSFYmg=
=CwyJ
-----END PGP SIGNATURE-----


--
The Mailing List for the Devon & Cornwall LUG
Mail majordomo@xxxxxxxxxxxx with "unsubscribe list" in the
message body to unsubscribe.


---
Lynx friendly