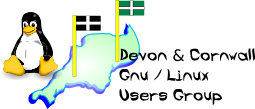 Devon & Cornwall Linux Users' Group
[ Date Index ][ Thread Index ]
[ <= Previous by date / thread ] [ Next by date / thread => ]
Re: [LUG] Any local jobs?
---
---
> > Get in touch with the company seperatly, you get a higher wage, they 
> > pay less, everyone is happy with no middle man :)

I would add, from experience, that these agencies can get *very* 
stroppy indeed when they find out sommeone has done this and are 
prepared to pursue legal action to recover their 'introductory fee'.  

This is not a good way to gain the favour of a new employer!

--
The Mailing List for the Devon & Cornwall LUG
Mail majordomo@xxxxxxxxxxxx with "unsubscribe list" in the
message body to unsubscribe.


---
Lynx friendly