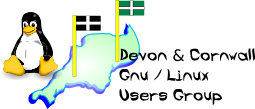 Devon & Cornwall Linux Users' Group
[ Date Index ][ Thread Index ]
[ <= Previous by date / thread ] [ Next by date / thread => ]
Re: [LUG] EMail Clients...
---
---
On Wed, 28 Nov 2001 P.J.Weaver@xxxxxxxxxxxx wrote:

> Unfortunatly the government gets bribes rom microsoft.

Actually it's more due to the fact that 75% of websites or so do not 
follow any standards by choice, simply because there are so many things 
that *cannot* be accomplished without exploiting some subtle flaw in a 
browsers' implementation of the W3C standards.

In a nutshell: If the browser manufacturers followed standards and website 
owners followed standards we'd be in a LOT better situation.  Website 
owners need to learn that HTML is a *text* markup language.  It was never 
designed for page layout or producing pretty designs.

J.

-- 
Jon Still                               E-mail: jon@xxxxxxxxxxx
System Administrator                    Web:    http://www.tertial.org/
tertial.org                             Tel:    +44 (0)7977 066087


--
The Mailing List for the Devon & Cornwall LUG
Mail majordomo@xxxxxxxxxxxx with "unsubscribe list" in the
message body to unsubscribe.


---
Lynx friendly