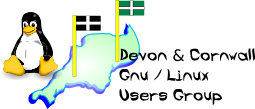 Devon & Cornwall Linux Users' Group
[ Date Index ][ Thread Index ]
[ <= Previous by date / thread ] [ Next by date / thread => ]
[LUG] xfig boggles - something missing
---
---
Can someone tell me which debian package they thing fig2dev is in?

I've tried apt-cache search and dpkg -S on stable and testing and
still not found it.

Help!

Steve

--
The Mailing List for the Devon & Cornwall LUG
Mail majordomo@xxxxxxxxxxxx with "unsubscribe list" in the
message body to unsubscribe.


---
Lynx friendly