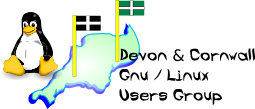 Devon & Cornwall Linux Users' Group
---
[
Date Prev
][
Date Next
][
Thread Prev
][
Thread Next
][
Date Index
][
Thread Index
]
[LUG] Sniffing on port 111
---
---

Hi,

my box seems to have a lot of sniffing around port 111.

I assume the Ramen worm rather than lots of new hackers - anyone else
seen this?

Confirmed the cause - I tried but none seem to offer web pages - so no
obvious way to tell, although some are clearly Redhat boxes.

-- 
Want to learn about Linux? Get it installed?
Devon and Cornwall LUG Event for UK Linux Day 
Exeter University - Sunday April 29th 2001 10:00 to 17:00
www.linuxday.org.uk or join D&C LUG www.lug.termisoc.org
--
lug-list - The Mailing List for the Devon & Cornwall LUG
Mail majordomo at lists.termisoc.org with "unsubscribe lug-list" in the
message body to unsubscribe.


---
Lynx friendly