How to add a printer to your mint set up:
Connect your printer and ensure that it is switched on.
NB: For the purpose of this mini tutorial I am going to have to add my printer for a 2nd time . However the steps are pretty much the same as adding for the first time.
Now run printers from the menu, if you click menu and then start typing printers in the search then it will find the Printers utility for you.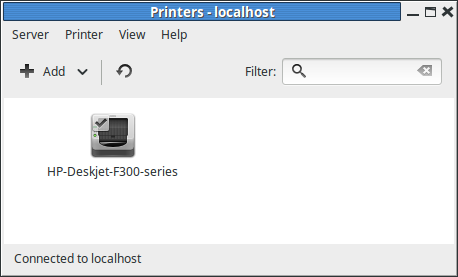 Click Add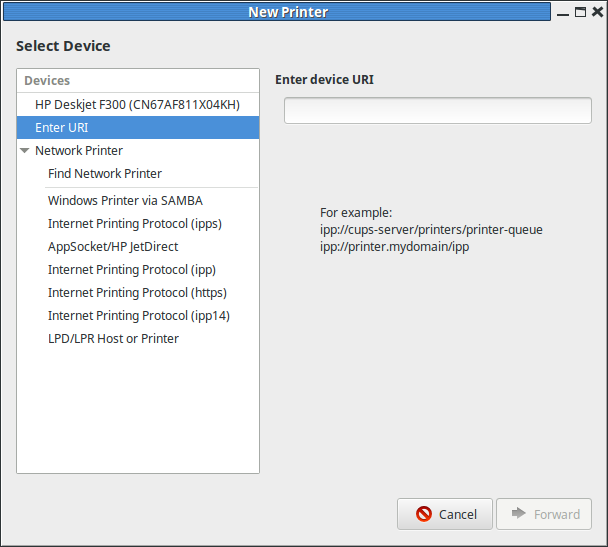 It should auto detect the printer,  note it is listed right at the top.  If it is listed then Select it and press Forward button.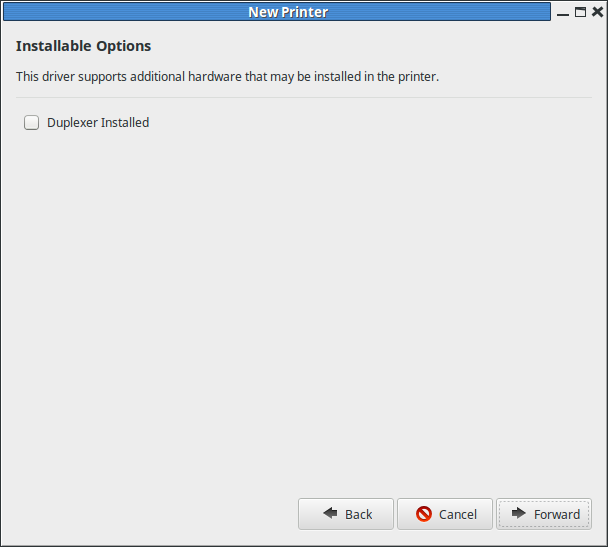 You should just be able to click Forward here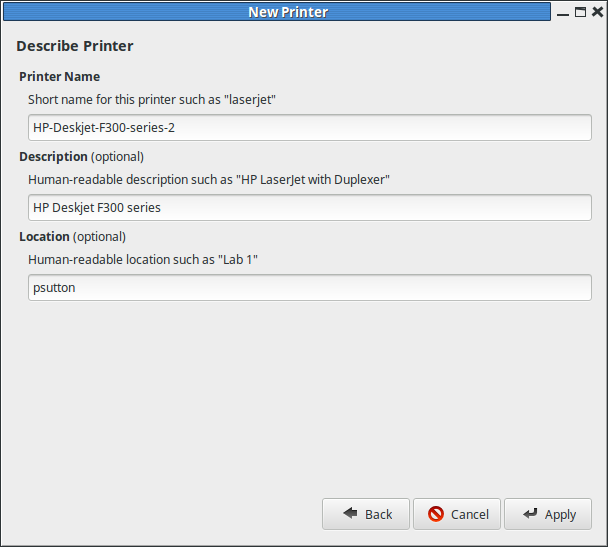 If you are happy with all these settings press apply,  you should just be able to do this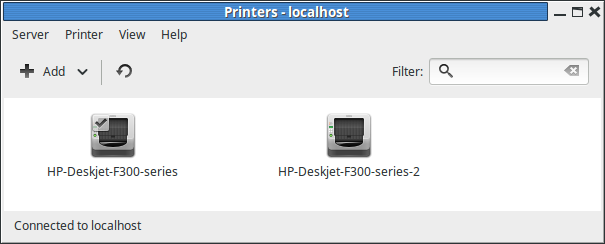 Printer is now added,  you should get the option of printing a test page.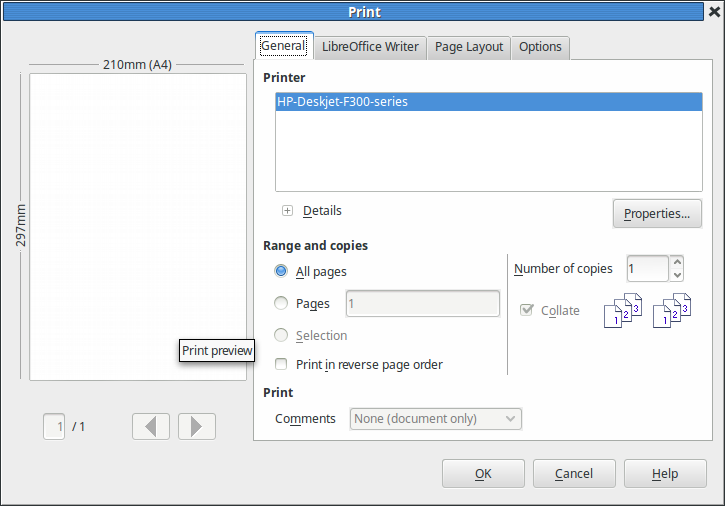 This is the libreoffice print dialog box,  with the general tab selected.  Note that the printer that is installed and default is listed.