Applicable to : Linux mint 17.1  – Cinnamon
One of the really great features of Linux mint seems to be on the menu.  if you right click on a menu item, another menu pops up to give you a set of options.
Add to Panel
Add to desktop
Add to favourites
Uninstall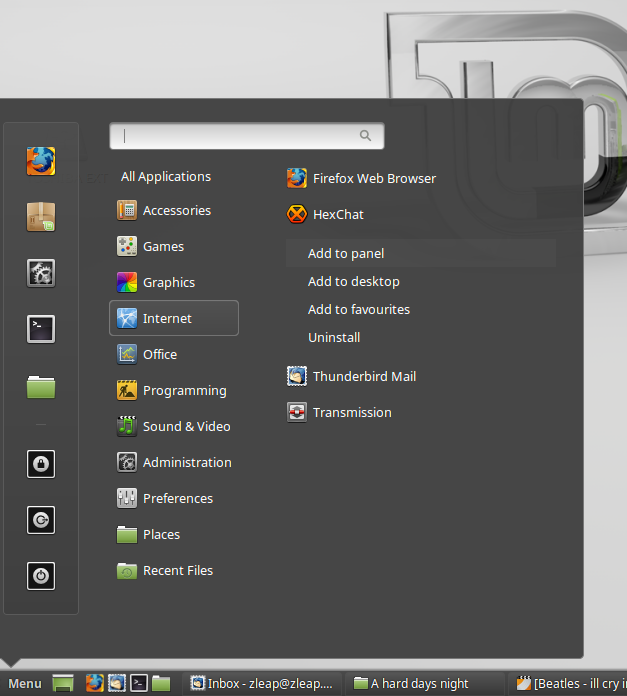 This is a very useful feature.   And can really help.  The integration with the package manager is great.  Saves having to hunt around in the package manager to remove something.

mint tutorials by Paul Sutton is licensed under a Creative Commons Attribution-ShareAlike 4.0 International License.