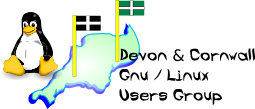 Devon & Cornwall Linux Users' Group
[ Date Index ][ Thread Index ]
[ <= Previous by date / thread ] [ Next by date / thread => ]
[LUG] Problems VPNing with IPCop 1.3+patches?
---
---


I'm trying to setup a VPN so that I can access my LAN when I am at College (where I 
work).  We have 2 routers at home - an IPCop box, on which I have enabled the VPN 
with default settings, and the router/modem.  The router/modem has no firewall.

Now, if I try to use Window's "connect to vpn" wizard, I enter my WAN IP address but 
nothing happens... the WAN IP address is that of the WAN interface on my 
router/modem and not that of the red interface on my IPCop box.  Hence nothing 
happens - the modem/router receives the "can I connect to your vpn" packets and says 
"I haven't got a vpn.  Go away."  This I can cope with.  I am guessing that what I 
need to do is either:

a) Put my router/modem into bridging mode so the RED interface on my IPCop box _is_ 
the WAN IP address.  I don't want to do this because then I lose the ability to 
configure/poke around on my router/modem with the web interface - I'd have to use 
the USB cable.  Not ideal.

b) Forward the port that is used for VPN connection/handshakeing/tunnelling to the 
red interface on my IPCop box.  This is what I would like to do.

Anyone know what port number I should be forwarding?

Cheers all.

Grant.
-- 
Artificial intelligence is no match for nuratal stidutipy.

--
The Mailing List for the Devon & Cornwall LUG
Mail majordomo@xxxxxxxxxxxx with "unsubscribe list" in the
message body to unsubscribe.



---
Lynx friendly