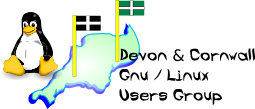 Devon & Cornwall Linux Users' Group
[ Date Index ][ Thread Index ]
[ <= Previous by date / thread ] [ Next by date / thread => ]
[LUG] backup MX
---
---
Seeing David's posting reminded me of a task I intend for the coming weeks
and had thought about looking for a HOW-TO/FAQ on. That is, how do I set up
a redundant mail server that will forward mail to the primary mail server
when its available?

Any info/pointers to info etc... greatly welcomed.

Neil.



--
The Mailing List for the Devon & Cornwall LUG
Mail majordomo@xxxxxxxxxxxx with "unsubscribe list" in the
message body to unsubscribe.



---
Lynx friendly