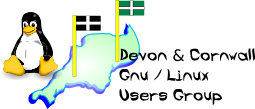 Devon & Cornwall Linux Users' Group
[ Date Index ][ Thread Index ]
[ <= Previous by date / thread ] [ Next by date / thread => ]
Re: [LUG] Setting up Fetchmail
---
---
-----BEGIN PGP SIGNED MESSAGE-----
Hash: SHA1

Francesco Scaglioni wrote:
>
> Just a small point ( have not used fetchmail in a while ) but
>  your pop3 server is possibly more likely to be called eg
>  mail.clara.net or something similar.  I suspect that it is
>  unlikely to be called just clara.net -- a quick look on the
>  clara net website might give you the information that you need

I thought this as well but....

10:03:35 srw srw $ dig clara.net +short
195.8.69.184
195.8.69.84
10:04:27 srw srw $ dig pop.clara.net +short
195.8.69.217
195.8.69.84
195.8.69.184

So whilst pop.clara.net might work slightly better, it shouldn't matter,
and isn't obviously the cause.

Does "ls -l $HOME/.fetchmailrc" show the file? This checks that
/home/paul is the right place (sounds right, but you never know).

Do you have "fetchmailconf" installed? Might save a lot of pain.
-----BEGIN PGP SIGNATURE-----
Comment: Using GnuPG with Mozilla - http://enigmail.mozdev.org

iD8DBQE/AVEeGFXfHI9FVgYRArL4AJ4rgxIGB11D7yt6fpwx0TB+p/WqXACdGmMo
y9I0E9MA/Mw1yv0tdkMsNSA=
=Sx8d
-----END PGP SIGNATURE-----

--
The Mailing List for the Devon & Cornwall LUG
Mail majordomo@xxxxxxxxxxxx with "unsubscribe list" in the
message body to unsubscribe.


---
Lynx friendly