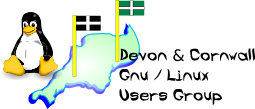 Devon & Cornwall Linux Users' Group
[ Date Index ][ Thread Index ]
[ <= Previous by date / thread ] [ Next by date / thread => ]
[LUG] Router firewall and keyserver problems
---
---
-----BEGIN PGP SIGNED MESSAGE-----
Hash: SHA1

Can anyone point me in the right direction with this one?

My new ISDN router doesn't want me to receive keys from keyservers using HKP. 
I've tried opening port 11371 but it worked once but won't work again.

I've also tried the port redirection table and again, it worked once and then 
stopped.

Whatever I try, it will work for one specific key and then stops - as if 
that's been cached somewhere. (After a few more tries, even that stopped 
working.)

Unfortunately, as it's a router, I can't access a full iptable output I have 
to work it through NAT setup, IP port redirection, IP filter (call filter or 
data filter) or open ports setup.

I've even tried setting one machine as the DMZ and even without any iptables 
rules on that machine, it still didn't receive a key. (Not sure how to test 
just how exposed that machine really was - I went back to usual config 
quickly).

???

- -- 

Neil Williams
=============
http://www.codehelp.co.uk
http://www.dclug.org.uk

http://www.wewantbroadband.co.uk/

-----BEGIN PGP SIGNATURE-----
Version: GnuPG v1.0.7 (GNU/Linux)

iD8DBQE+hLxwiAEJSii8s+MRAt8OAKDSJLVH5IgOVrBOUse6sp3bMQ4ddgCfRz9Q
0n0LzrUF8hR6idZ7Jp+USVc=
=LZlk
-----END PGP SIGNATURE-----


--
The Mailing List for the Devon & Cornwall LUG
Mail majordomo@xxxxxxxxxxxx with "unsubscribe list" in the
message body to unsubscribe.


---
Lynx friendly