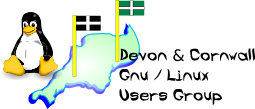 Devon & Cornwall Linux Users' Group
[ Date Index ][ Thread Index ]
[ <= Previous by date / thread ] [ Next by date / thread => ]
[LUG] Public Keys
---
---
Neil
> 
> Hi could you send me an email to tell me how to access my public key
and
> how to load up etc. I am using Evolution.
> 
> Thanks
> 
> Rich


--
The Mailing List for the Devon & Cornwall LUG
Mail majordomo@xxxxxxxxxxxx with "unsubscribe list" in the
message body to unsubscribe.


---
Lynx friendly