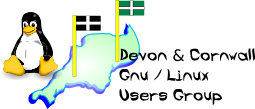 Devon & Cornwall Linux Users' Group
[ Date Index ][ Thread Index ]
[ <= Previous by date / thread ] [ Next by date / thread => ]
Re: [LUG] A new way to build servers....
---
---
On Monday 01 July 2002 7:30 am, Matthew Browning wrote:

Ian P. Christian wrote:


If there anyone on this list living around plymouth that can
suggest a wonderful IT related summer job?  CV is on my website at
www.pookey.co.uk - it's not quite finished yet, but it gives the
general idea.  [ I'm just hoping someone on this liist is looking
for a bright, wonderful person to work for them :-) ]




Hi Ian - I'm stuck in London for a little while now unfortunately
but in the current issue of Computer Weekly (dated June 27), I note
that Plymouth county council are advertising for *ten* analyst
programmers (five of which are temporary positions) - from the
`skills required' it seems they are planning to deploy some kind of
Oracle-based web database app.  They are also advertising for four
sysadmins with CISCO, two Support Officers and a Team Leader - any
good?

MB




Just came across the following on the Plymouth web site. Can it be 
related to the above in any way?

"Expressions of Interest are sought from organisations or individuals 
to develop a Web-based GIS product for delivering city-wide 
information. "

more at http://www.plymouth.gov.uk/star/plymouthinformed.htm

Tony

--
The Mailing List for the Devon & Cornwall LUG
Mail majordomo@xxxxxxxxxxxx with "unsubscribe list" in the
message body to unsubscribe.


---
Lynx friendly