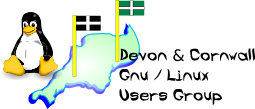 Devon & Cornwall Linux Users' Group
[ Date Index ][ Thread Index ]
[ <= Previous by date / thread ] [ Next by date / thread => ]
[LUG] apple boot up problems - is there a key combo I can use to enter setup
---
---
I know that this is a Linux group, but I tried to ask the technicians at
Paignton college (where I work) with no luck.

Does anyone know what keys I can press to get into some sort of setup
program on a apple macintosh qadra 650, or to stop some programs / services
running on bootup.  Not sure on which version of the operating system it's
using,

The computer in question does not seem to be
getting very far when booting up,  well I think it gets to the desktop
screen,  then just sits there with the timer (watch) cursor on the screen,
I decided to have a quick look, but decided to ask for help first.

I figured being mac it would require a weird combination of key presses or
something.

The machine is donated so I don't think they have anything in the way of
manuals.

thanks

Paul


--
The Mailing List for the Devon & Cornwall LUG
Mail majordomo@xxxxxxxxxxxx with "unsubscribe list" in the
message body to unsubscribe.


---
Lynx friendly